Life as an Apprentice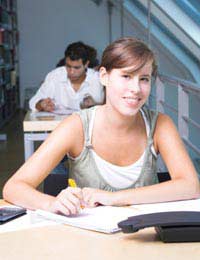 Starting an apprentice scheme is an exciting step but what can you expect from life as an apprentice?
Being an apprentice is very different from studying or work that you may have done in the past. This is because it combines both aspects and as well as working towards a qualification you will also have responsibility as an employee.
It will be up to you to balance these commitments. It can be a challenging time but also a fun, rewarding and inspiring one.
Training
In your role as an apprentice you will work for your employer and will be involved in on the job training. This training will be structured and set up as an integral part of your apprenticeship scheme. You need to make the most of this time as you will be being taught the skills that you need to progress within your chosen career field. All the work that you do will complement your training scheme so that you can put what you are learning into practice.
Studying
As well as working and training on the job you will also be studying towards a qualification. This means that you can get the best of both worlds by learning in a classroom and hands on at work. Your employer will probably arrange it so that you take certain days off form work and attend college but you may have to do some classes in the evening.
You need to think about how you are going to manage your time and make sure that you can fit in any coursework that you have to complete. Going to college means that you can meet other people who are doing the same apprenticeships as you, make friends and learn from each other's experiences.
Skill Development
During your time as an apprentice you will constantly be developing new skills. Some of these will come from your on the job training, some from study but many just from the experience you gain in work. Soft skills such as teamwork and communication are very important to a company and you will hone them as you go along. These types of skills are transferable and will set you up well for your future career.
Wages and Holidays
The best thing about an apprenticeship scheme is that you get paid while you are gaining your training. How much you get will depend on your job and employer but will be in line with industry standards. You will also be entitled to holidays in the same way as any other employee. As you progress and your skills increase you may be able to discuss getting a pay rise but will have to make sure you have proved yourself.
Life as an apprentice is a great experience. You get paid to train and study so you are earning while also learning new skills. Not only do you get to know your colleagues but also other students at college so you will have a wide range of contacts. Remember that it can be hard work as well though and you will be expected to balance your work and study effectively.
You might also like...