On-the-Job Training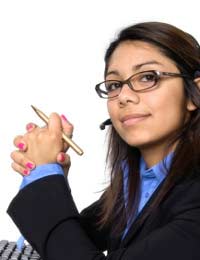 The on the job training is a key part of any apprenticeship. It is what separates it from a regular job or just learning the skills at college. The training is a chance to learn from people in the industry who are more experienced and put your new skills to the test straight away.
It is important that your employer has put together a good training plan, that you know what you are getting and that you can both work together to make any changes that are needed.
What Apprentices Should Look For
When you are looking for an apprenticeship you should take note of what the company's training plan is like. Do they have a good track record in providing job training? Is it their first time but they've consulted a lot? Are they a bit too vague about you will be doing?
An employer who has set up a structured training programme and is happy to explain it to you is likely to be a good bet. If they try to fob you off or make you feel that you are asking too much, then steer clear.
Employer's Responsibility
An employer has a responsibility to offer their apprentice a good training scheme. They must realise that on the job training is a very important part of the apprenticeship and plan accordingly. An apprentice who doesn't receive good training will not add as much value to the company.
There is a lot of help and support available for employers so that they can plan a structured programme that will complement their apprentice's study.
Making The Most of Your Training
Although your employer has the responsibility of offering you good on the job training, you have the responsibility of making the most of it. Try and learn as much as you can and put in as much effort and concentration as you can. If you don't understand something then ask, or go and find out the answer for yourself. Also, think about how the practical skills your are learning tie in with what you are learning at college so you can see the bigger picture.
Assessing & Progressing
There is no point starting off on a great job training programme if it tails off in the middle or you feel you are not learning anything any more. As the training moves on it needs to progress and fit with your level of skills and understanding.
Work closely with your manager to assess how things are going and adjust your training appropriately. Similarly, if you feel it is moving too fast or that you need more time, say so. It is in nobody's interest for you not to learn the most that you can.
On the job training is the best way to learn a skill and understand and industry. It gives you hands on experience and helps you put everything that you learn into practice. Make sure your employer has a good training scheme in place and be sure to make the most of it. Assess how things are going and ask for more help or time if it is needed.
You might also like...