Top Tips When Applying for an Apprenticeship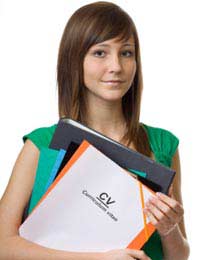 Applying for apprenticeships can be a daunting task. The application process is often lengthy, and potential apprentices are likely to receive a number of rejections before eventually securing a position.
But despite the difficulties associated with finding an apprenticeship, there are several simple ways that you can help your application along. Try following these simple steps to ensure that your application shines, and that you get the position you deserve.
Tips for Apprenticeship Applications
1. Concentrate on your application
Apprenticeship vacancies often attract very high numbers of applicants. Your application needs to stand out – but for the right reasons.
Before submitting any application, make sure that you check what you have written carefully. Sloppy mistakes like misspellings or poor punctuation will quickly mark you out, but for all the wrong reasons.
2. Include all your details
There is nothing more frustrating for an employer than receiving a promising application that does not include relevant contact details. Make sure that your phone number is on every application, and that it is stored on your profile on the National Apprenticeship Service website. This will help employers get in touch more quickly.
3. Be realistic
Although apprenticeships are a great way of learning new things, vacancies will often require you to have a range of existing skills. Make sure that you are honest in your applications. If a vacancy is completely outside your skill set, it is probably not worth applying. Don't panic – something suitable will come up!
4. Sell yourself


Apprenticeships are becoming increasingly popular – and, as a result, there is often fierce competition for vacancies. Play on your strengths in your application. What is it that makes you unique? Why are you the best suited person to this role? Make sure you explain why you are interested in the role, and how you think you can contribute to the company.

5. Keep track of applications
It is important to keep on top of your applications. If you are applying through the National Apprenticeship Service your applications will be stored in your user account. Make sure that you check this regularly – and, as has been discussed, make sure that your contact details are on every application so that employers can get in touch.
6. Think about contact methods
On the subject of contact details, you should think about the methods you are using. If you are providing an email address, consider setting one up that is just your name. 'Novelty' email addresses look unprofessional and will cast your application in a poor light. Similarly, make sure that you have an appropriate message on your voicemail, and that you check it regularly.
7. Cast your net wide
Remember that not all apprenticeships will be advertised on the National Apprenticeship Service website. Some employers choose to advertise vacancies elsewhere, particularly in local papers – so make sure you check those too.
Apprenticeships are a growing field, and competition amongst potential apprentices can be significant. You can give yourself the best possible chance of success by thinking carefully about your application, and playing to your strengths.
You might also like...