Making the Most of Your Apprenticeship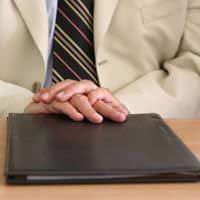 With many apprenticeships over subscribed, gaining a coveted place is something to be celebrated. It is also something to be taken very seriously because an apprenticeship is a fabulous opportunity to learn about a potential career directly from the people that know best.
There are a number of ways to make sure you are getting the most out of your apprenticeship and, while there should be plenty of help and support available to you, it is the responsibility of the apprentice themselves to really maximise the opportunity.
How to Make the Most of Your Apprenticeship
Although there are no set rules regarding reviews for apprenticeships, it is often the case that you will be asked for a review during your employment. The fact that you're now essentially in employment rather than in school means that it is your responsibility to ensure you review is completed. Ask your tutor to contact your employer or ask your employer directly.
You should have reviews with both your college tutor and your employer to assess your progress and give advice as to how you can improve. Even if you think you'd rather not have a review, it is far better for your long term potential to know what you do well and what you can improve on. See it as a positive experience and push your tutor and/or employer to commit to a time and date.
Tutor and College
There are a great number of resources available to you at college, both on a one to one basis with your college tutor and simply as a student of the college. These can be social clubs or discount gym memberships on a practical level, right through to access to assistance with writing your CV or job applications when the time comes.
Making the most of your apprenticeship also means making the most of your college. On the days that you are in college, simple things like buying your lunch in the subsidised canteen will help save you money, you can also use cut price reprographics and the library. You will probably find that you are entitled to some discounts in certain shops and on rail, bus and coach travel. Every little helps!
Knowledge & Competency
The ultimate purpose of an apprenticeship is to build the knowledge and competency based skills of the young person in a particular career, whether that's car mechanics, hairdressing or carpentry. Making the most of your apprenticeship means maximising the knowledge and competency based skills that you learn by really pushing yourself to challenge your potential.
The basis of knowledge and competency skills is found in the balance of attending college and learning from people with experience in your field. Use the knowledge of people around you to gain an insight into what you do and do not want to replicate in your own career. It really is a terrific opportunity that can stand you in good stead for the future.
You might also like...