Coping With the World of Work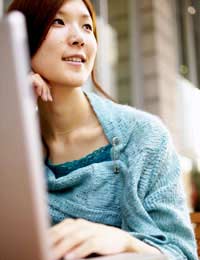 When you start your first proper job it can be a bit of a shock to the system. Just the long hours can be difficult to adjust to even without the pressure and concentration. Try not to panic.
Everybody has to start out somewhere and most of your colleagues will appreciate the position that you are in. Take things slowly and get used to the work at your own pace. Make sure you understand what is expected of you and don't be afraid to ask for help of you are feeling overwhelmed.
A New Work Experience
Starting work can be a daunting experience, even if you have had a part time job in the past. You will have to get used to a fixed routine of certain hours and must arrive at work on time and probably take breaks when you are told to.
This can take a while to get used to but be patient with yourself and the job. You will soon adjust to the world of work and find things that you thought you'd never be able to do begin to come naturally.
Managing Your Training
As an apprentice you will not only be working as a normal employee but also be taking part in work based training. This training is very important as it will increase your skills and lead towards your eventual qualification. Before your start, make sure you are clear what the work based training involves and be prepared for it. If you are finding it difficult to cope then talk to your manager who may be able to scale the training back until you feel more comfortable.
Stay Healthy at Work
Staying healthy at work means you will be able to be more productive and have a better experience. Firstly, be sure you are fully briefed about health and safety issues so that you are never in s position of danger. Beyond this, you can do a lot to stay healthy and happy.
Make sure you eat properly and drink lots of water to stay alert and focused. Makes sure any equipment or computers that you are using are at a comfortable level so that you don't need to strain to use them. This will all lead to a better work experience.
Ask For Help
Sometimes, no matter how hard you try, you will still find the world of a work a bit too overwhelming. Perhaps you have been given too much responsibility too soon or the on the job training is too intense. Maybe you just don't understand something or are struggling with the routine.
Whatever it is that is affecting your work experience, tell someone about it. It is much better to ask for help than collapse under the pressure. Everyone has been there and you will find they are much more willing to help you than you expect.
The world of work can be a big, scary place but by taking your time, preparing properly and asking for help when you need it, you can make the experience a whole lot better. Concentrate on your on the job training and make sure you can cope with it. Then help yourself adjust by staying healthy and learning from others.
You might also like...