Qualifications You Can Get as an Apprentice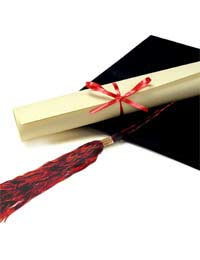 An apprenticeship allows you to have the best of both worlds by gaining professional experience and on the job training while also studying for a recognised qualification.
On top of the NVQ you will receive, you may also have the opportunity to gain a technical qualification as well as industry specific and soft skills. These qualifications and experience will help you move on once your apprenticeship ends and provide you with a number of options.
National Vocational Qualifications
As part of your apprenticeship you will study for a national vocational qualification or NVQ. There are a number of different levels but you will either work towards an NVQ 2 which is equivalent to five GCSEs at A-C grade or an NVQ3 which is equivalent to two A levels or one vocational A level.
National vocational qualifications have set requirements and are recognised by education providers and employers across the country. They are practically based but you also need to study at college and complete coursework related to your chosen job.
Professional Qualifications
As well studying for your national vocational qualification you may also be able to work for professional qualifications. These will be technically based and be very specific to your industry and field of work.
These are likely to be either a BTEC national diploma or a City and Guilds progression award. Being able to gain one of these as well as you NVQ will help you stand out from the crowd when you apply for future jobs or further education.
Key Skills
Employers are looking for more than just qualifications in a potential employee. They want to know that they are choosing someone who can work well in a team, communicate effectively and be proactive.
These attributes or key skills are important and you will work on developing them throughout your apprenticeship. As your skills increase your employer will tick them off so that you have a record to show your development.
What You Can Do Next
Once you have completed your apprenticeship there are lots of options available to you. The harder you have worked and the more you have achieved in terms of qualifications, training and skills, the more choices you will have.
You may decide that you want to stay with your current employer but if that isn't possible or you want to move on then think about what you want. Some apprentices will look for a new job while other use their experience as a stepping stone onto further education.
As well as the practical element of an apprenticeship, you will also be working towards a number of qualifications. The main one will be a national vocational qualification (NVQ) at either level two or three. On top of this you may be able to gain a technical or professional qualification such as a BTEC or city and guilds.
Also don't forget about ticking off you key skills to show employers. These qualifications will all help to keep your options open when you complete your apprenticeship.
You might also like...