Keep in Touch With College During the Apprenticeship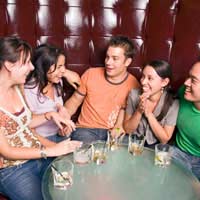 When you start an apprenticeship it can be tempting to throw yourself into the new opportunity and leave your days of studying behind. Although it is certainly positive to be passionate about your apprenticeship, you'll actually get far more out of it if you see college as an integral part of the experience, rather than a once a week annoyance!
Most people that start an apprentice are required to attend a local college once a week, sometimes far less frequently and sometimes just for one afternoon or morning a week, depending on the course and the requirements. Here are some tips to get the most out of your apprenticeship by ensuring you keep in touch with your college contacts.
Keeping in Touch with your Tutor
Most apprentices are appointed a college tutor or coordinator connected to their course requirements. You will probably have a phone number or email address for them to stay in touch outside of your set classes or meetings. If you are given work to complete outside of your classes, it is a good idea to email your tutor to ask any questions so that you will show that you are working hard.
If you have any issues with your apprenticeship, such as problems with colleagues, your boss or the day to day activities, your tutor is the best person to speak to first. They will be able to give you excellent advice as they will be aware of both parties. Don't try to handle any difficulties on your own as it may complicate matters. Your tutor is there to help.
Your tutor is also the best person to talk to about your appraisals in the workplace. The college may also need to conduct their own appraisal of your performance, either in the workplace or at college, depending on the type of apprenticeship. If you have kept in regular contact with your tutor, this is more likely to be positive as they will know what you have dealt with to get to the appraisal.
Keeping in Touch with College Friends
Some apprentices find it hard to stay in touch with friends from school and college, especially as the directions you're heading in can seem so different. But it is important to keep in touch with school and college friends because they will be able to support you when you finish your apprenticeship.
If you are working with people that are older than you, keeping in touch with school or college friends can also help you feel part of a group that's more relevant to your life experiences.
Bear in mind that college friends will understand more about your life outside of work than perhaps your new work friends will understand and keeping in touch will help you have people to discuss your college work with. Remember that an apprenticeship involves some study, too, so it's good to have friends at college that you can spend time with. Although you may find that you naturally drift away from some school and college friends during and after your apprenticeship, try not to burn any bridges or you may dread attending college and potentially jeopardise your completion of the apprenticeship.
You might also like...