The Three Apprenticeship Levels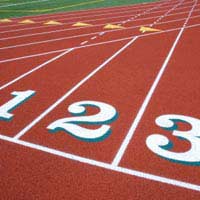 The National Apprenticeship Service aims to provide apprenticeships at a variety of levels, in order to make provisions for as wide a range of people as possible. Part of the point of apprenticeship schemes is that they cater for individuals that might not otherwise fit into the educational framework – and it would therefore make no sense for the government to insist on a 'one-size-fits-all' qualification.
Instead, government-mandated apprenticeships can take one of three different forms. The three Apprenticeship Levels, each of which is available to those aged 16 or over, cater for individuals at different stages of their careers, and with different plans to the future.
Level 1 – Apprenticeships
The standard apprenticeship is equivalent to five "good" GCSE passes – generally thought to be a grade of A to C. Apprentices at this level will work towards an NVQ Level 2, or similar vocational qualification. You will also receive a Technical Certificate demonstrating competency in relevant areas, and in some cases you may also work towards a BTEC diploma.Level 1 Apprenticeships are often used as a springboard for those that wish to continue their training.
Level 2 – Advanced Apprenticeships
An Advanced Apprenticeship often follows the completion of Level 1 training, and is equivalent to two passes at A Level. If you carry out an apprenticeship at this level you will be working toward an NVQ Level 3 or, again, a similar work-based qualification. It is also very likely that you will be working towards a BTEC or other similar certificate. You will receive training that provides you with key transferrable skills, and you will also work towards a Technical Certificate.
Apprenticeships at this level are generally only open to those with five GCSEs at grades A to C, or to those who have completed a Level 1 Apprenticeship.
Level 3 – Higher Apprenticeships
Higher Apprenticeships are designed for those people who wish to take their training one step further. As well as working towards a Level 4 NVQ or similar vocational qualification, you are also likely to study for a more advanced, knowledge-based certificate like a Foundation-level degree.
Higher Apprenticeships are most commonly offered by employers that require high levels of technical proficiency in specialist areas. If you want to work, for example, in a complex manufacturing field, a Higher Apprenticeship may well be for you. In order to begin this type of apprenticeship it will be generally expected that you have completed a Level 2 Apprenticeship first.
It is worth remembering that the National Apprenticeship Service has in mind the needs of those who may not have found formal education particularly successful. As a result, employers and Learning Providers are often flexible when it comes to the entry requirements for apprenticeships, particularly at Levels 1 and 2. Minimum qualifications are likely to depend on the nature of the work, and the level of interest in the vacancy.
Apprenticeships are available at a variety of levels for individuals in a variety of circumstances. Regardless of your experience or the field in which you want to work, there is almost certainly an option for you.
You might also like...