The Apprenticeship Provider: College Relationship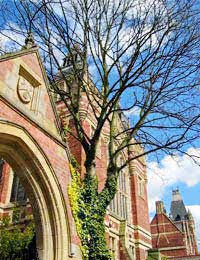 Apprenticeships are a unique way of learning as they provide the opportunity to work, earn a wage and train on the job as well as study at college. Both the apprenticeship provider or employer, and the college have important roles and need to complement each other to provide the best programme.
If they can work together to make sure that the apprentice is being taught relevant college courses and being able to practically apply it at work, then they will produce the best results.
Forging a Relationship
Once an employer has decided that they want to offer an apprenticeship, there is a lot of help and guidance available to them. They will be given the resources to set up a good training programme and decide how best to integrate their apprentice into their company.
There will be specific college courses that will link to particular industries and job roles and links will be forged with these college providers. Colleges understand how apprenticeships work and can work with the employer to make sure the candidates get the most out of it all.
Employer Commitments
When an employer decides to offer an apprenticeship they have to make a commitment to train and nurture their apprentice. If the employer does not put effort into offering a structured training plan and support, then the apprentice will not be able to make the most of their potential.
Employers need to take advantage of the help and resources that are on offer to them and make sure the apprentice had the opportunity to practically apply what they are learning at college.
College Commitments
Colleges already have the commitment to provide the best teaching to their students and guide them through their courses. This continues to apply to apprentices but with the added element that their college work should relate to what they are learning on the job.
They need to be able to show the relevance and how the apprentice can practically apply it to their work. Any written work or course work should tie in with their job role and draw on the skills they are learning from their employer.
Working Together
During an apprenticeship, both the employer and college need to work together to provide the best possible training. There programmes should complement each other and draw on what the apprentice is learning in each environment.
The employer needs to be willing to allow the apprentice time off to study and should liaise with the college over what is needed. If either faculty think the apprentice is struggling or could do with more help then they should work together to provide this.
Being able to learn in two different environments that complement each other is a great aspect of apprenticeships. To make this run smoothly, the employer and college need to work together. Employers need to have training in place that complements what the apprentice is learning at college.
While the college needs to show the apprentice how what they are learning in the classroom can be practically applied. If either of them notices that an apprentice is falling behind they should both pull together to help them
You might also like...
This is a question more than a comment, an apprentice for who I am the assessor has decided to leave his present employer as soon as his apprenticeship is complete. His employer is asking him to repay all his wages for the days he attended college, can he legally do this? Cheers, Michael Taylor
mike
- 30-Jun-15 @ 4:36 PM