Balance Work and Study as an Apprentice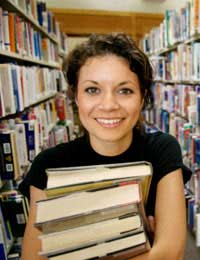 As an apprentice you will have to balance your work and study so that you can do your best in both elements. Although you may find one aspect easier an the other, you need to give as much attention both of them.
Know what is expected of you and plan ahead so that you will have time to do it. Set yourself up somewhere quiet to study at home and if you do it and if you struggle, don't be afraid to ask for help.
Know What Is Expected
In order to be able to cope with the work load and balance out your training and your study, you need to know what is going to be expected of you. Talk to your employer about your training plan, what is involved and when the busiest times will be.
Also, make sure they understand that you will need time off to study. Also talk to your tutors to find out how much coursework you will have to do and when your deadlines will be. This way you can plan ahead and make sure you can balance then both.
Time Management
Time management is a key skill to develop and will help keep you on top of things. Work out what needs doing, how long you have to do it, and how you can divide it up. This way you will avoid a last minute rush and make sure you do your work and study justice. There are many books that can help you with your time management, or ask your employer or tutor for advice.
Studying at Home
It is important that you have a dedicated space to study at home. This will encourage you to sit down and work, uninterrupted and get more done.
If you find it difficult to study at home then you may want to go to the library or another quiet space. You need to keep your work, study and social spaces separate so that you can remain focused. Try setting aside certain time slots to study at home so you become used to the routine.
Asking For Help
Sometimes, however hard you have tried to balance your work and study, it can still get on top of you. Don't be afraid to ask for help. It is much better than cracking under the strain. If it is studying that you are finding hard then talk to your college tutors or advisors. If it is work that is getting to you then talk to a colleague or manager. The first step to making the situation better is to talk to somebody about it.
One of the unique aspects of an apprenticeship is the combination of work and study. This can give you the best of both world but can also sometimes be difficult to balance. Make sure you know what is expected of you so that you can plan ahead and set out time to do it.
Work on your time management skills so that don't become overwhelmed. Set out a dedicated space so you can study at home or find another quiet place. Finally, of you are finding the balance hard to obtain then don't be afraid to ask for help.
You might also like...
My employer is expecting my to write up my portfolio work in my own time is this allowed? They give me the 20% of the job training where I go to my tutor, they also give me time to collect evidence for my portfolio i.e. Print screens, as well as time for my exams and assessments. However, they expect me to write up my portfolio evidence to go with the print screens in my own time, is this allowed or should they be giving me time off to do the evidence creation as well?
Ak
- 25-Feb-20 @ 11:24 PM
I am also a final year student in my university & want to do apprenticeship. can I manage both..please suggest me
raaz
- 7-Oct-19 @ 3:27 AM
I am on my final year at the University,and i want to patech on apprenticeship because of financial problem to finance my final degree .Will i able to manage both? please help
Tanie
- 12-Apr-18 @ 12:37 PM