What a Candidate Wants from an Apprenticeship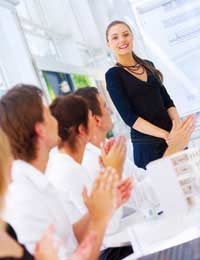 There are varying reasons why an apprentice chooses to take an apprenticeship job but they are generally all looking for the same things. Apprenticeships offer people the chance to start working and earning a wage while also training and working towards a qualification.
These are the key draws of an apprenticeship job and the areas in which apprenticeship providers need to concentrate to make sure candidates get what they are expecting.
Qualifications
Instead of going straight into regular work, apprentices have decided that they would like to gain a qualification as well. Therefore they are committed to this aspect of their apprenticeship and will need to be given the time and support to achieve it.
The best apprenticeships will be when the college works complements the on the job training so that apprentices can see a clear link between the two. This way, apprentices will be able to see the practical application of their skills that they want.
Good Training
Apprentices are at the beginning of their career and have chosen an apprenticeship job specifically because they will be given industry relevant training. They want to be given a structured programme that will guide them through their apprenticeship and tie in smoothly with the job responsibilities.
An apprentice has chosen this route as they don't want to be stuck in the classroom so the hands on application of their training is very important to them.
Fair Wages & Benefits
Whereas some people are happy to be students and stay in education forever, others can't wait to get out into the world of work. People taking apprenticeship jobs want to work but also realise that they need further training and qualifications.
Apprentices want to be treated fairly and be given industry standard wages for their hard work. They also expect to be treated the same as other employees in terms of holiday, benefits and other allowances.
In addition to this, they hope that as their skills and experience increase, their employers will consider giving them a payrise.
Experience
When somebody is starting out in a career it can be a catch 22 situation as they need to show they have experience but can't get any work to gain this experience. Apprenticeship jobs overcome this problem and the apprentices are looking to gain practical experience from their job.
They want to be able to get hands on and apply all the things that they are leaning. They want to understand the industry and job role better by getting stuck in and experiencing all the different aspects of the position.
Apprenticeship schemes offer the best of both worlds to candidates who want to get stuck into the world of work but also receive training and a qualification. When they take on an apprenticeship job apprentices want to be treated fairly in terms of wages and benefits and have a good training scheme in place.
They want to be able to see the practical application of what they are learning and for their college courses to complement their everyday work.
You might also like...