Breaking Down the Costs of Hiring an Apprentice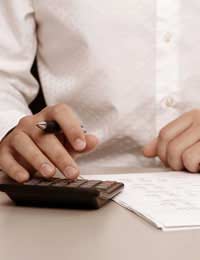 Many businesses are put off apprenticeships because they presume that they represent an unjustifiable cost. It is certainly true that there are costs associated with training apprentices, and it is important that you understand these costs well before you start hiring. But you should remember that there is significant financial help available from the government, and there are many ways of reducing your outlay. Even more importantly, apprentices can be a uniquely valuable addition to your workforce – and you should bear this in mind when considering the costs of training.
Hiring an Apprentice
The cost of hiring an apprentice is often overlooked. You should remember that an apprentice is an employee, and many of the costs that you would incur hiring a conventional employee therefore also apply when you are finding an apprentice.
It is free to use the National Apprenticeship Service's apprenticeship directory, which allows employers to advertise positions to potential applicants. But advertising is not the only cost. You should also factor in the time you will spend drawing up your advertisement, deciding on your criteria, interviewing applicants, and making other necessary arrangements. This can be a significant drain on your resources, particularly if yours is a small organisation.
Paying your Apprentice
You should also remember that you will need to pay your apprentice. Again, they are employees and they have certain rights. As the situation currently stands, apprentices aged under 19 are entitled to be paid at a rate of at least £3.50 an hour. This also applies to those aged over 19 but in their first year of an apprenticeship. After this, apprentices are entitled to be paid at least the National Minimum Wage applicable to their age. If you do not pay them enough, you are breaking the law.
You may also have a range of other associated expenses. If you pay your apprentice more than the Lower Earnings Limit you will have to operate a PAYE system that makes deductions from their pay for things like income tax and National Insurance Contributions. Changes to the pension system, being phased in from 2012, mean that you will also have to provide automatic enrolment in an occupational pension scheme. You will also be required to make contributions to this on your apprentice's behalf.
Training
The actual training of your apprentices involves a range of costs. Again, as with hiring, some of these may not be immediately obvious.
You may require expertise that you do not already have in your organisation. Remember that apprenticeships involve an element of classroom-based learning, and you may simply not have the skills to provide this. In these cases you might choose to 'outsource' this element of the training to a 'learning provider' like a local college. More information about learning providers is available elsewhere in this section.
You should also factor in the time that you and your other employees will spend with the apprentice. While the apprentice should ultimately be a valuable addition to your workforce, in the short-term they will require extra attention. You should make sure that you remember this when considering your workflow.
How Can I Cut the Costs?
There is a huge range of support available for businesses that wish to take on apprentices – and this help is both financial and practical.
In many cases, the government will cover the entire cost of an apprentice's training. The amount you receive will depend on the age of the apprentice, but it is often possible to have the costs removed altogether. For older apprentices, the support you receive will depend on their age and the sector in which your business operates.
It is also worth remembering that the costs of training apprentices are reduced over time. The more apprentices you take on, the cheaper it becomes to train each one. So, while it might seem like a major outlay to begin with, you can be sure that it is an investment that will stand you in good stead in the long term.
You might also like...