Conducting Apprentice Assessment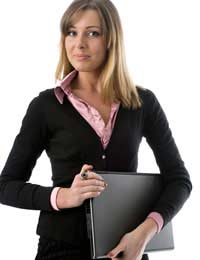 When you take on an apprentice you will put in place a training plan to help them learn the ropes of the industry. This will include set skills that they need to accomplish and progress that they need to show.
It is then also your role to do assessment to make sure that they have reached the level that they need to be at. Some apprentices will progress quicker than others so assessment needs to be ongoing on any apprenticeship scheme.
Ongoing Assessment
One of the element of an apprenticeship scheme is that allows apprentices to work at their own pace and there is no pressure to complete the assessment in a set time. Because of this, assessment needs to be ongoing as some apprentices will reach different levels at different times.
Somebody should be assigned to keep an eye on their progress and the apprentice should be encouraged to assess their own skills and say when they think they have met the level required.
Setting Goals
Part of a good assessment system is to set realistic goals for apprentices to achieve. A lot of the levels and skills that are needed will be given to you by the learning and skills council when you offer an apprenticeship.
You need to take this information and look at how you can practically apply it to your apprentice's role in your company. You should make the apprentice course work so that through the training they naturally gain the skills to achieve the levels needed.
Soft Skills
As well as the practical skills that your apprentice needs to learn you will also be expected to do soft skills assessment. These things such as communication, team work and time management are all considered very important in the workplace today. Your apprentice needs to have a chance to demonstrate these skills so that you can make an adequate assessment of their capabilities throughout the apprentice course.
Final Assessment
The assessment needs to be ongoing throughout the apprenticeship scheme but there will come a point when they have ticked off all the skills that they need. Once your apprentice has reached this stage you need to think about their final assessment.
Whether you are going to keep them on to progress within your company or they are going to look for a job elsewhere it is important to give them a fair and frank assessment. Consider the areas that they excel in, what they have brought to the company and if there are any skills that they could work on.
The assessment is a very important part of an apprenticeship scheme as it shows whether the apprentice is ready to progress to a fully fledged job. You will be given the key skills and stages that they need to reach and then it is up to you to decide whether they meet the standards.
The assessment should be ongoing as apprentices will progress at different speeds and may find some skills areas much easier than others. Once they reach the end of their apprenticeship you also need to produce a detailed final assessment that will help future employers to get a good feel for the apprentice's capabilities.
You might also like...