Provide a Supportive Company Environment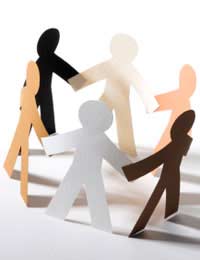 When you take on an apprentice you want them to feel happy and confident in their new job. To do this, you need to provide them with help and support so that they have somebody to turn to if they are having difficulties.
Creating this supportive company environment won't only help your apprentice but also the other staff members and ultimately the productivity of your company.
Help and Support
As an apprentice, starting out in the industry, they are likely to have a lot of questions and concerns. Your company needs to set up a good support network so that they have somebody to turn to for help. This help can be in the form of written information, comprehensive training, mentors or being able to turn to their manager.
However you decide to handle it, you need to think about where your apprentice can turn to if they have any questions. Not offering any kind of support will only backfire as you won't get the most out of your new employee.
Providing a Mentor
One of the best ways to create a strong support system for your apprentice is to give them a mentor. This other staff member can help guide them through their role and support them as they integrate into the company.
Not only does this help your apprentice but gives your staff members an active role and makes them feel involved and useful. Creating this personal relationship can help strengthen staff morale and give your apprentice someone to confide in.
Support Services
Whether you are employing an apprentice or not, your company should offer some kind of support services for your staff. There are many issues that arise in the workplace and it is important to have somewhere your employees can go for help and support.
Whether it is to do with discrimination or bullying in the office, personal problems or help with soft skills, they should have somewhere to turn. Providing these support services will make your staff feel well cared for and more likely to perform to the best of their ability.
Being Open to Change
An important aspect of offering help and support to your staff and apprentices is to react to their problems. The best companies will listen to feedback from their staff and try and fix any problems that are arising.
If your apprentice is having trouble with training then you should address it. If they are struggling to keep up then talk about setting a new plan. Whatever evolves from the support services, your company will benefit from reacting proactively to it.
Offering help and support to your apprentice and the rest of your staff is a proactive move that can help your company's productivity. You should provide written information and access to training as well as a person to turn to or a specific mentor.
By creating strong support services, they will have somewhere to turn with the problems and feel well cared for. As a company you need to listen to their feedback and try to fix any problems that arise.
You might also like...