Apprentices Vs Conventional Employees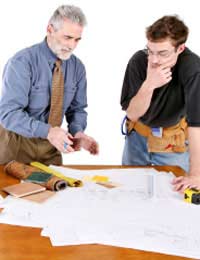 There seems to be perpetual confusion regarding the rights and responsibilities of apprentices and their employers. As an apprentice, you should be aware of the treatment that you can expect from the firm for which you work. Conversely, employers must understand their legal obligations – and abide by them.
Apprentice Rights
From the outset, it is important to understand that apprentices are granted the same rights as conventional employees. Although you are still in training, as an apprentice you are entitled to breaks, holiday time, sick pay and so on.
Perhaps most importantly, you should remember that you cannot be forced to work more than an average of 48 hours per week. This does not mean that you cannot work more than 48 hours in a given week; it does mean, however, that the average number of hours worked in any week must not exceed 48 during any 17 week period.
You should also remember that you are entitled to be paid at least the National Minimum Wage – just like any other employee. Remember, though, that you will also have to pay tax. You should therefore expect to see both income tax and National Insurance deducted from your pay packet.
Advantages of Employment
Although apprentices are broadly entitled to the same rights that are enjoyed by regular employees, they are generally thought to be some advantages to conventional employment. Primarily, there may be no guarantee of a job at the end of your training. This can have significant implications if you are laid off. Apprentices whose contract of service ends at the same time as their training are not entitled to redundancy pay. So, if your employer gets into financial difficulties during your training (or if it simply decides that you are surplus to requirements), you may not receive a redundancy payment.
On a separate but related note, some apprentices feel that they are a considered 'second-class' employees within the business in which they work. While this should not be the case, many prefer to enter conventional employment rather than an apprenticeship scheme in order to feel more valued. It is hoped that this situation will change as apprenticeships become further ingrained in the British employment culture.
Apprentices vs Employees for Businesses
If you are a business owner taking on apprentices for the first time, it is vital that you understand your legal obligations. Broadly speaking, you must treat apprentices in the same way that you treat your employees. Regardless of their position as trainees, if you fail to extend basic working rights to your apprentices you risk becoming the subject of tribunal proceedings.
As apprenticeships again become an important and established form of employment, misunderstandings and confusion over their legal treatment should become less frequent. Apprentices should take the time to understand their rights and responsibilities- and should not be afraid to bring oversights or abuses to the attention of their employers.
Employers, on the other hand, should be aware of their obligations to apprentices, and should ensure that they are fulfilling these obligations at every stage. If in doubt, you may wish to seek advice from the National Apprenticeship Service or your local Citizens Advice Bureau.
You might also like...
Bluebelles- Your Question:
I am a childminder and I'm thinking of employing and apprentice. Any information would be greatly appreciatedMrs Turner
---
Our Response:
Please see gov.uk link
here
which will give you more information.
AnApprenticeship
- 22-Dec-15 @ 11:53 AM
I am a childminder and I'm thinking of employing and apprentice. Any information would be greatly appreciated Mrs Turner
Bluebelles
- 21-Dec-15 @ 4:12 PM