Five Reasons Why Apprentices Are Great for Business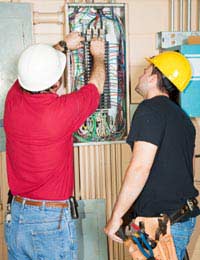 Apprenticeships are a vital but often underused tool. While many people consider apprenticeships to be primarily useful for those embarking on a new career, the advantages for businesses are sometimes overlooked.
In reality, businesses stand to benefit enormously from apprenticeship schemes. This form of training allows firms to build a skilled, sustainable workforce at relatively little cost – and expand your firm at the same time.
1. They Help You Build a Skilled Workforce
Apprenticeship schemes encourage employers to fill skills gaps in their workforce. As an apprenticeship is a form of on-the-job training, apprentices are expected to learn the skills they need to operate within your industry. As a high proportion of apprentices remain with their original employer, this type of training allows you to build a workforce with the specific skills your business needs.
2. They Provide a Positive Return on Investment
Many employers are put off running apprenticeship schemes because of the perceived cost. While it is true that apprenticeships can involve some initial and ongoing outlay (not least because you have to pay your apprentices), there is overwhelming evidence to suggest that apprenticeships provide a positive return on investment in the vast majority of cases.
It is important to remember, though, that apprentices are entitled to be paid at least the National Minimum Wage. You should factor that into your cashflow projections.
3. They Are Highly Motivated Workers
Apprentices tend to be more highly motivated than conventional employees. They have chosen to enter an apprenticeship in an industry in which they are interested, and many intend to remain in that industry. Indeed, many remain with the same firm for much of their career, gradually climbing through the organisation.
Apprenticeships can therefore encourage increased productivity within your workforce.
4. They Are a Sustainable Way of Building Your Business
Apprenticeships provide employers with a sustainable way of building their workforce – and therefore of expanding their business.
Many growing businesses are discouraged from taking on employees because of the high costs of recruitment, and the potentially high level of employee turnover. Apprentices, though, often constitute a more sustainable, long-term workforce. This will help you to build your business.
5. There is Significant Support Available
Businesses interested in starting or expanding an apprenticeship scheme can benefit from significant government support. There is generous financial help available; in many cases, the National Apprenticeship Service will match the investment made by a business.
There is also great practical assistance available. So-called 'learning providers' can take on the classroom-based element of the training, relieving your business of some of its responsibilities.
The government recognises the importance of apprenticeships to the economy at large, and is constantly looking at ways to encourage their uptake amongst businesses.
Apprenticeships are a hugely useful tool for businesses off every size. Whether yours is a new firm or a growing organisation, you can use apprenticeship schemes to help you build and grow in a sustainable way. Better still, the government and a range of non-governmental bodies are here to help your firm make the most of the schemes.
You might also like...
Hi, my son has been told that he is not being kept on past his trial period despite his line manager and his mentor giving him glowing references , the area manager has stated that because the branch is not as busy as it has been then my son has to go, he is contracted to the company not the branch and states that could be moved to any branch. This is a very large car dealership who have lots of options for their apprentices but both my son and I feel this is because the Area manger took an instint dislike to him and this appears to be more of a personal issue.
Kad
- 18-Jul-12 @ 2:25 AM