Prepare Fellow Employees for an Apprentice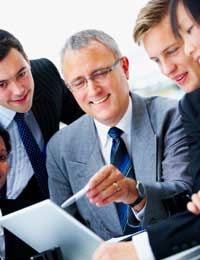 Deciding to take on an apprentice can be a great move for your company but you need to make sure it doesn't adversely affect the rest of your employees. The best way to be sure that they understand how an apprenticeship works and are comfortable with it, is to keep them informed.
By involving them in the process you will help to avoid any resentment building up and make them more receptive to your new apprentice. Listen to their concerns and make sure that you have thought it through properly so that your employees are not left to pick up the pieces.
Keep Them Informed
A common complaint from employees is that they are not kept well informed about changes in the company. By telling them about your plans for apprentice recruitment they will feel in the loop from the beginning. It gives them a chance to voice their opinions and feel involved in the process. Let them know why you have decided on apprentice recruitment, how it will benefit the company and how you see the role fitting in with the current staff structure.
Apprentice Recruitment
Once you actually get to the stage of apprentice recruitment you want to continue to keep them informed. Ask for their opinions about what kind of apprentice to look for, or where to advertise the role.
Choose some key employees to help sift through applications or join in the interview process. Make sure that you let your employees know how the search is going. Once you have chosen an apprentice be clear about who they are, why you have chosen them and when they will start.
Explain Their Role
Once you have finished your apprentice recruitment you need to clarify their role in the company. Your other employees will be keen to know how it will affect their own jobs and if they will be required to do any additional work.
Plan this carefully so that nobody feels put upon or undervalued. Ask for people who would be willing to be mentors or those that you think would be most adaptable and make sure your reward them for any extra responsibilities.
Listen To Feedback
From the moment that you decide to offer an apprenticeship, though the apprentice recruitment process and into employing them, listen to your employees. Asking for their feedback and acting on it will not only make them feel involved but can also help you gain an insight into your company.
Your employees often know a lot that you don't and it is useful to pick their brains and use their knowledge. If there is discontent then you need to resolve it before it has the chance to escalate.
Your employees are key to your company's success and you don't want to get on the bad side of them. When you decide to take on an apprentice, keep your staff involved and try to include them in the process. Be clear about how the new addition will affect their roles and what will be expected from them. Listen to their feedback and act on it to maintain a happy workforce.
You might also like...