Provide Relevant Training for Your Apprentice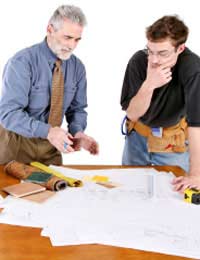 When you decide to offer an apprenticeship job you need to put a comprehensive and relevant training plan together. Your apprentice will be looking for training that complements their job role and the skills that they are leaning at college.
There are a number of different things to consider when planning the training. Firstly, make use of all the help and resources available to you. Think practically and logically about it and consider asking other or past apprentices what they would have liked.
Use The Resources Available
When you decide to offer an apprenticeship you won't be facing the prospect alone. There are lots of people out there who can offer you advice and help you put together the training. For each industry and job role there are specific resources that will guide you through what you need to include. These are based on a lot of research, experience and understanding of what apprentices want and need from a programme.
Think Practically
Whether you are struggling to think of anything, or are getting carried away with ideas, you need to try and think practically about what an apprentice needs and how you can offer it. Think about the skills that they will need to do the job and the situations they will encounter in their work. Consider how you can teach these things in a logical progression that will be relevant to what they are doing and easy to understand.
Complement College Work
As well as their job, a key part of apprenticeship training will be for your apprentice to attend college and work towards an NVQ qualification. The skills they learn there will be of most use if they can practically apply in the work place.
To provide the most relevant apprenticeship training find out what their college course will consist of. If your training and complement their college coursework then it will be more productive for both your apprentice and your company.
Ask Other Apprentices
The best way to learn how you can make your training plan relevant for an apprentice, is to ask them. If you have past apprentices then ask them to tell you honestly what they would have changed and why. If this is the first apprenticeship that you are offering, then see if you can talk to apprentices from other companies.
Doing this will give you a first hand understanding of what works and what doesn't and help make your new training plan as relevant as possible.
Creating relevant training is an important part of your role as an apprenticeship provider. Your apprentice and your company will get the most benefit from the scheme if every aspect complements each other. Make use of all the resources and help that are on offer that tell you what your training needs to cover for your specific industry sector.
Think practically about how the training will tie in with the apprentice's everyday job and what logical order they should receive it in. Also, consider how your on the job training ties in with what they will be learning at college.
You might also like...