Meeting Other Apprentices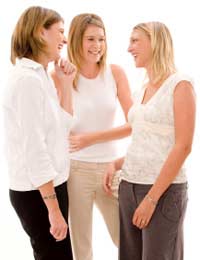 Starting out as an apprentice can be a daunting experience and it is always good to have as much support as possible. Entering a new industry, a new company and probably the world of work for the first time, can take a bit of getting used to.
Meeting other apprentices who are going or have been through the same experience can help you feel more settled. Whether they are already working at your company, you meet them at college or through industry contacts, support each other and the process will seem a little easier.
At Training
As part of your apprenticeship you will attend training, either at college or a registered centre. This is a great opportunity to meet other apprentices and make new friends. Whether that are doing the same course as you are taking an entirely different apprenticeship, you can still learn from each other. Being outside of the workplace can help give you a different perspective and allow you to interact with other apprentices on a social level.
At Work
Many companies, especially larger ones, will have more than one apprentice at any time. The other apprentices may be a few years ahead of you or may be working in a different area of the company. Either way, it is good to get to know them as they can give you some insider tips. Ask your boss or colleagues to set up a meeting and meet regularly for a coffee and chat.
In Your Industry
In any industry it is always useful to know as many people as possible. As an apprentice you will be starting at the bottom of the pile so you need to make the effort to meet people. Ask to attend events or conferences or find out about other companies in your field that run apprenticeships. Meeting other apprentices in your field can give you a great insight into the rest of the industry and help you understand how it works.
Cultivating Contacts
The old saying about 'it's not what you know, it's who you know' really is true. In business you want to cultivate as many contacts as possible in case they can be of use in the future. Getting to know other apprentices is a great place to start as they will progress through the industry with you. Be friendly and suggest meeting up for coffee. Also, try and be helpful and offer them any help you can as the favour will eventually be returned.
Meeting other apprentices is a really useful way of learning more about your company, the industry or the world of work in general. Training or college is an easy way to meet them but also look within your own company and the industry as a whole. Spend time chatting to them and keep in regular contact so you can share news and advice. Cultivating contacts is important for your career so start with your fellow apprentices so you can support each other as you move on.
You might also like...