Boost Your Qualifications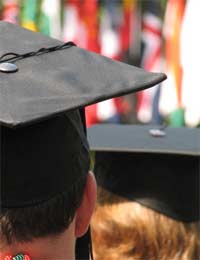 An apprenticeship is unique because it combines on the job training with gaining a qualification. This gives you the best of both worlds by providing apprentices with the practical experience and academic qualification to back it up. During your time as an apprentice you will be studying for an NVQ but will also have the opportunity to work towards other qualifications. It is worth taking advantage of these as they can help to put you one step ahead when it comes to applying for your next job and progressing in your career.
NVQ
As part of your apprenticeship you will study towards an NVQ qualification. This will be in a subject that is closely linked to the practical training and work you are doing in your job. You will either work towards a NVQ 2 or 3. Although it may seem like a lot of work on top of your job, it is best to aim high. Try and do your best in each area of the course and gain the highest grades that you can as you will always have these on your CV to impress future employers with.
Soft Skills
Soft skills are those attributes which are not formal qualifications but that are very important to companies. They include things such as communication skills, teamwork and time management. During your apprenticeship you will be encouraged to develop these. Some companies will send you on formal courses so take advantage of as many as possible so you can prove to your employer that you making the effort to learn.
Professional Qualifications
On top of studying for an NVQ and working on your soft skills, it is likely that during your apprenticeship you will have the chance to gain a professional qualification. This may be a City and Guilds, or another award recognised by your industry. These chart your skills in your specific job role and help peg you against other people in your sector. If your employer doesn't automatically offer these then ask about them and do all you can to make sure you get the chance to gain them.
Further Study
When you finish your apprenticeship you have to make a decision about what to do next. You may want to continue working but you might also consider going on to further study. Gaining your NVQ and professional qualifications will help you apply for an HND or even focus on gaining a degree. Moving on to higher education can be a good investment in your career and boost your chance of earning more money.
Boosting your qualifications during and after your apprenticeship is the best way to stay at the front of the pack. Put your best efforts into your NVQ but also see what else you can gain from your training. Talk to your manager about taking a professional qualification and also boosting your soft skills. When your apprenticeship comes to an end you may want to consider going back to education to study for further qualifications.
You might also like...