Learning about Your Chosen Industry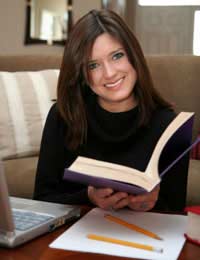 As an apprentice you are probably new to the industry that you are working in. An apprenticeship gives you the chance to get hands on experience and become fully involved. It is important that you use your time as an apprentice to learn as much as you can about your new industry so that you can progress. During your training you will learn a lot but by asking questions, reading about the industry and learning from your colleagues, you can put yourself one step ahead.
Get Stuck In
Doing an apprenticeship means that you are thrown straight into the world of work and are able to apply what you learn to your job. You will be given a structured training programme to teach you everything you need to know so take advantage of it. The apprentices that do the best are those who grasp every opportunity and go beyond what is required of them. Do an extra hour's work, ask to learn more than the basics and exceed what is required of you.
Ask Questions
The best way to learn about anything is to ask questions. Whether it is of your manager, your tutor at college, other apprentices or your colleagues, picking their brains is very useful. If you don't understand something it is much better to ask and do it right, than fumble through, guessing what you should be doing. By asking about your job role, issues with training, or the industry in general you can increase your knowledge and understanding.
Learn From Your Colleagues
Your colleagues will have been in the industry longer than you, know more and have wider experiences. As an apprentice you should draw on their knowledge to expand your won. Most of your colleagues will be happy to help you and will understand what it is like to be new to the industry. Team work and communication are important factors in any job, so absorbing information from your colleagues will help you bond better.
Read, Read Read
As well as learning from your on the job training and the people you work with, you can do your own extra study. There will be hundreds of books and newspaper articles available on your industry that you can read and take in. Doing this will give you a good background knowledge to build on. It can also help you gain specific information of you are unsure about something. See what is available at work or at you college or look in bookshops and online to find sources of information.
As an apprentice you are in a great position to learn and absorb information from your training, study and colleagues. Make the most of your apprenticeship by absorbing as much about your chosen industry as you can. Ask lots of questions to clarify information and let your colleagues' experience rub off on you. Also, take the time to do your own study by reading books and articles about your industry so you know as much as you can.
You might also like...