The Impact of the 2010 Budget on Apprenticeships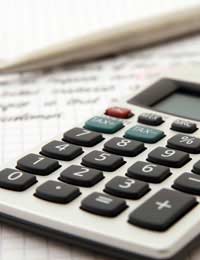 The recent economic situation has led to the announcement of a raft of cuts by the coalition government. Many of these cuts are yet to bite, while others are only just starting to be felt.
The incoming government has already made a significant number of changes to a broad range of programmes and schemes. Apprenticeships will inevitably be affected by these changes. But, while there was concern that apprenticeships would suffer massively from spending cuts, the government's announcements may not be entirely bad news.
Emergency Budget and Comprehensive Spending Review
One of the government's earliest priorities was to deliver what it called an 'Emergency Budget'. The announcement was intended to set out some of the coalition's spending priorities, as well as explaining how it intended to reduce the budget deficit.
It was not until the delivery of the Comprehensive Spending Review in October, however, that many of the headline figures were fleshed out. It was in this announcement that the impact on apprenticeships of the new government's plans began to be made clear. Departments and agencies will now have to consider how best to react to their new financial situation.
Adult Apprenticeships
Adult Apprenticeships fared remarkably well in the Comprehensive Spending Review. The government announced a 50 per cent increase in funding for this type of training – a significant new cash injection that will increase access to apprenticeships for adults.
Indeed, the government has said that the number of adult apprenticeships will increase by 75,000 a year, by 2014. The plans have been broadly welcomed by employers and education professionals, many of whom have expressed relief that the government has recognised the importance of apprenticeships to adults.
What About Youth Apprenticeships?
But, while provision of adult apprenticeships looks set to increase, the government has remained suspiciously silent on the subject of youth apprenticeships. Further Education (FE) and apprenticeships for the 16-19 age bracket are likely to see significant cuts in the coming months, and this will almost certainly impact on the availability and scale of apprenticeships.
Although businesses across the country recognise the benefits of apprenticeships to their organisation, many are only able to offer schemes of this sort because of financial support provided to them by the government. If this support is reduced, or removed altogether, the availability of apprenticeships in the private sector will inevitably fall. This is worrying on a number of fronts – not least because it will impact on already fragile total employment levels.
It is also worth remembering that the cuts and proposals that have already been announced are far from the whole story. It seems almost inevitable that further cuts will be made in a range of areas, and it is perfectly possible that apprenticeships may yet suffer further. Similarly, as departmental cuts begin to take effect, some of the organisations that provide the infrastructure upon which apprenticeships are built may also have to deal with reduced budgets.
In short, the government's announcements thus far provide a mixed picture for apprenticeships. While provision of adult apprenticeships will increase, there may be trouble ahead for youth programmes.
You might also like...
Harry - Your Question:
I was made redundant as an apprenticeship on fixed term contract, they said they could not afford to keep me on, there was shortfall in their funding and they were making a number of people redundant and the apprenticeship was one of the things they could not afford I taught myself that I was redundant proof. So can I take my former employers to court
---
Our Response:
I am sorry to hear this. Please see article: Making an Apprentice Redundant, link
here
which should help answer your question. I should also check your contract to see whether terms regarding redundancy are mentioned and also give ACAS a call to get some direct advice regarding your options. I hope this helps.
AnApprenticeship
- 26-Nov-15 @ 11:29 AM
I was made redundant as an apprenticeship on fixed term contract, they said they could not afford to keep me on, there was shortfall in their funding and they were making a number of people redundant and the apprenticeship was one of the things they could not afford I taught myself that I was redundant proof. So can I take my former employers to court
Harry
- 25-Nov-15 @ 9:43 PM
I've been with my boss 14months ,, I gave him 8 days notice I was having the a Wednesday Day off,,he told me I couldn't coz we were to busy,,so I changed it to the Thursday ,,on theWednesday night I got a nasty text saying if your not in tomorrow don't come back,,,so I had it off an agent to college ,because Thursdays are NY release days to go college,,,, when I got to college my tutor informed me ,my boss had beenOn the phone and had sacked me,,,I've never had a warning or nothing ,I really enjoyed my job as a apprentice bricky,,,,,,no one at all can help me,,ACAS ,,cab,,college,,,is their anyone out their know if I have a case for unfair dismissal,,, ThanksGeorge
griffo
- 8-Jul-13 @ 2:02 AM