Risk Assessment for Apprentices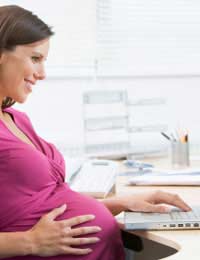 Any employee is entitled to ask their employer to conduct a risk assessment, especially if they are pregnant or suffering from an illness. Apprentices are encouraged to request a work place risk assessment, if one has not already been done, to ensure that the workplace is as safe as possible for them.
The government guidelines on risk assessments in the workplace are set into five clear points that make sure all aspects of health and safety in the workplace are covered. Use these guidelines to highlight how quickly and easily a risk assessment can be carried out, yet how important the findings can be if any issues are unearthed. Apprentices may find that a valid risk assessment is required by their college as part of the paperwork for starting the apprenticeship.
Here are the five government guidelines for completing a risk assessment.
Identify Hazards
Start by walking through the workplace and looking at potential hazards. This should also be done from different perspectives, such as sitting at a desk or crouched on the floor – wherever the apprentice is required to work. Identifying hazards means that any areas or methods that could be problematic, such as doors that snap shut, kettles incorrectly stored or blocked gangways are noted and changed.
Hazards refer to both the working environment generally and the particular workspace of the individual, so correct chair height and desk height must be maintained, as well as correct positioning of computer screens and keyboards.
Decide Who May Be Harmed
Not every hazard will affect every employee, so the person conducting the risk assessment needs to be specific to the different departments and individuals in the company. The potential risk to the apprentice is usually connected to lack of understanding of the role, chemicals or equipment, so this is an important element.
Evaluate Risks and Decide on Precautions
Evaluation is often the hardest part of a risk assessment because it is about understanding the potential problems that may come from the hazards identified. If, for example, one of the hazards identified was that the kettle in the tea room had the flex stretched over the sink in order to be plugged in, it may be considered a high risk, with the precaution being to move it to a place closer to the plug. If, however, the hazard identified was that the overflowing kitchen bin could cause someone to trip, just make sure it is emptied more often!
Recording Findings and Implementation
Once the first three stages of the risk assessment have been completed, it is important to make sure the findings are clearly documented and any changed implemented. For the apprentice, it is your responsibility to make sure that any guidance offered is understood.
Review and Update
As with any company policy, it is very rarely static. Risk assessments need to be regularly reviewed – this often happens when someone is pregnant or a new member of staff joins. Changing circumstances in the company warrant a review too, so if a new product or service is introduced there may be the need for an updated risk assessment.
You might also like...
My son is in his first year of an apprenticeship,yesterday he had an accident, he fell off some steps resulting in a trip to a&e and is now in a cast with a broken wrist. The guy he was working with had left him alone and gone back to the yard, telling him to carry on with what he was doing (Now unsupervised)also he hadn't received any training with regards to the step ladder...he is 17,I'm just trying to get some advice with regards to our next step as obviously rules and regulations have been broken by the company
Olive
- 21-Jul-18 @ 2:07 PM
I have going through the process of being selected for reduancy. I have been collecting evidence in order to complete my marine Engineering NVQ 3 for the past six months. How would this effet my competing my NVQ. What are my employees responsibilities?
heathy
- 20-Mar-16 @ 9:02 PM
@Lee - in this case you may want to call Acas. If the course was two years long in order to gain his qualification, then surely they need to stick within those guidelines? I don't understand why they have changed the contract to four years, does this mean the course has been extended too, and he will receive his qualification two years later than anticipated? You can access the Acas link
here
. I think you probably need to speak to someone directly. I hope this helps.
AnApprenticeship
- 20-Feb-15 @ 2:17 PM
Hi , my son started an apprenticeship 14 months ago with a large company on a two year training contract , the company has now sent a new contract out extending this to 4 years Without any discussion or notification. As you can imagine this has left him a little disappointed and confused , can they just change the length of time and contract without any reasons? The apprenticeship is between my son , the company and another Body (JTL)and has been a little sketchy from the start with confusion over training as my son already has a BTEC higher diploma. Lee
Lee
- 19-Feb-15 @ 6:50 PM