What Does My Business Need to Do?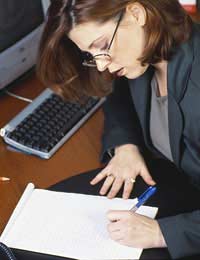 Looming changes to the pension rules are likely to be one of the biggest legislative challenges facing small businesses in the next few years. The changes will significantly increase the administrative burden that these firms have to bear, and it is important that you understand the implications well in advance.
What are the changes?
The changes will require businesses of every size to offer their employees automatic enrolment in an occupational pension scheme. In addition, employers will be expected to make contributions to their workers' pensions, as well as administrate employees' own contributions.
What are my main responsibilities?
The plans confer a range of new responsibilities on employers. Your primary new responsibility will be to automatically enrol every qualifying employee – and this includes apprentices. Enrolment should occur for all employees whose annual earnings exceed £7,500.
You will also be required to contribute to the pension scheme on your employees' behalf. The amount you have to contribute will change in the coming years, but it will begin at 1 per cent of their earnings in 2012, and will rise to 3 per cent in 2017.
What if my business is very small?
Under the previous government's proposals, it looked like the smallest firms would be granted an exemption from the rules. In its current form, though, the legislation makes no such provision. As a result, even so-called 'micro' firms will be legally obliged to comply.
There are, however, a couple of mitigating factors that are worth noting. Primarily, although firms of every size must offer automatic enrolment to all qualifying employees, micro firms will not be expected to set up their own occupational pension scheme. Instead, small businesses will be able to access the government's National Employment Savings Trust (Nest), which provides a low-cost way of offering access to a pension scheme.
It is also worth remembering that employees are free to opt themselves out of the occupational scheme. This has important implications for businesses in which all of the employees are directors. In these cases, if you so wish you can simply opt out and then make your own pension arrangements.
When do I need to do this?
There is a range of deadlines by which firms must comply with the new rules. These are known as 'staging dates'. Your staging date will depend on the size of your business. Businesses employing fewer than 50 people will generally have to start complying by October 2013, while larger firms will have to make the changes earlier. No business will have to comply before 1 October 2012.
The Pensions Regulator will write to you twice before your staging date – once 12 months before, and once three months before. These letters will explain exactly what you need to do in order to comply.
It is important that you start thinking now about the changes you will have to make. The new rules represent a significant new burden for the smallest firms, and you should plan ahead in order to minimise the expense of complying.
You might also like...
Do employees staying away with an apprentice need to be dbs checked? Are apprentices allowed to work away from home?
Mama
- 23-Sep-17 @ 8:54 PM