Apprenticeships vs Internships: Rights and Responsibilities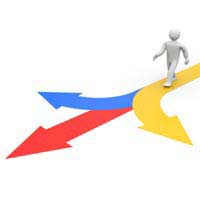 Although apprenticeships were a big part of the world of work in previous generations, support for the schemes waned during the last 20 years. As a result, there is now widespread confusion regarding the nature of apprenticeships, and the way in which they differ from other routes into work – such as internships and work experience.
Apprenticeship schemes are now becoming more common again, and both employers and potential apprentices will need to be aware of their rights and responsibilities. So what are the differences between apprenticeships and internships, and what do they mean for you?
Apprenticeships vs Internships
Apprenticeships are designed for those with a clear idea of their career path. If you know, for example, that you want to work as a mechanic or a chef, an apprenticeship can offer the chance to get formal training over a relatively long period of time. It will also see you working towards a recognised qualification like an NVQ or GNVQ. Apprentices are also paid for their work; the minimum wage you will earn is £3.70 per hour (2018) if you are under the age of 19 or over 19 but in the first year of your apprenticeship. Apprentices aged 19 or over who have completed one year of their apprenticeship are entitled to receive the National Minimum Wage applicable to their age.
Internships, on the other hand, are designed for those who are still exploring a range of career options. Unlike apprenticeships they are not formally overseen by the government, and you will not work towards a qualification. Internships are normally restricted to a much shorter time period, and you may not be paid.
Employers – What Are My Responsibilities?
As an employer taking part in a government-mandated Apprenticeship scheme, you have a range of important responsibilities. Perhaps the most obvious concern is that of pay. Apprentices are employees just like any other, and are therefore entitled to the national minimum wage. You may choose, however, to pay them more than this – and many employers of apprentices do.
You will also be expected to offer training and support to the apprentice to help them achieve their goals within the scheme. This can be an expensive prospect, but the National Apprenticeship Service will match your financial commitment – meaning that your costs are effectively halved.
Apprentices – What Are My Rights?
Just like any other employee, you will be entitled to pay and holiday. In addition to this, you can expect to receive training, support and guidance within the National Apprenticeship Scheme 'framework'. This means you will work towards an NVQ, which will be awarded at either Level 2 or Level 3 depending on whether you carry out an Apprenticeship or an Advanced Apprenticeship. You will also receive a Technical Certificate showing that you have developed specific skills in the relevant area, as well as a range of key transferable skills.
It is crucial to remember, though, that you are still an employee. As such, you must pay tax and National Insurance, and you could be made redundant if your employer gets into financial difficulty.
The National Apprenticeship Scheme offers a range of valuable opportunities for both apprentices and employers. It is important that all parties are aware of their rights and responsibilities in order to ensure that the scheme works as planned, and that both apprentice and employer gets the best out of the arrangement.
You might also like...
My son has been given a trial apprenticeship with a decorating company through college. The trial has ended and the college have tried to get in touch with the decorating company on several occasions to no avail, now my son has lost his college place due to the company, he is still working for the company and has asked on several occasions are they keeping him on, with no response. Does my son find his own college or is it the responsibility of the company.
Jaja
- 18-Aug-20 @ 4:25 PM
boss - Your Question:
Need help my daughter was treated unfair at a very high hairdressers done 8 months and then was told she was no longer needed it knocked her confidence down she was bullied throughout the apprenticeship but continue to finish her year would like to seek legal action as she has a disability aswell
---
Our Response:
You would have to seek advice through ACAS to see whether she has a case to take the matter further.
AnApprenticeship
- 16-Nov-16 @ 10:23 AM
need help my daughter was treated unfair at a very high hairdressers done 8 months and then was told she was no longer needed it knocked her confidence downshe was bullied throughout the apprenticeship but continue to finish her year would like to seek legal action as she has a disability aswell
boss
- 15-Nov-16 @ 9:22 AM
Hi , my son started an apprenticeship 14 months ago with a large company on a two year training contract , the company has now sent a new contract out extending this to 4 years Without any discussion or notification. As you can imagine this has left him a little disappointed and confused , can they just change the length of time and contract without any reasons? The apprenticeship is between my son , the company and another Body (JTL)and has been a litle sketchy from the start with confusion over training as my son already has a BTEC higher diploma. Lee Lee
Lee
- 20-Feb-15 @ 7:10 AM