Taking the Next Step After an Apprenticeship: A Case Study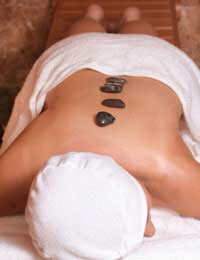 Karen, 20, started a beauty apprenticeship when she left school but had never thought any further than that until her apprenticeship was nearing its end.
"I have always been a bit of a girly girl so it seemed the sensible thing to get a job that allowed me to indulge my love of all things beauty related. Some of my friends went on to college, and there are a lot of beauty courses available but I really wanted to get proper experience in the real world. As I got to study for my NVQ at the same time I never felt like I was missing out and I think I chose a better route.
"I really enjoyed my apprenticeship and kind of shut myself off to the idea it was coming to an end until my mum gave me a talking to! She made realise that I couldn't let all my hard work go to waste by not planning my next move. Unfortunately my company wasn't in a position to keep me on and to be honest it felt like I needed a change."
Looking For Inspiration
"I spoke to my friends who were all doing beauty and they suggested some good companies I could apply to which all sounded nice. But then I had a lady in the salon one day who had just come back from going on a cruise. She told me that they had spas on and were always looking for beauty consultants to work there. It sounded like an amazing opportunity so I looked into it.
Once Karen had found the details and sent off her applications she was shocked to be called for an interview the following week.
"It all happened very quickly and it was scary but exciting at the same time. They asked me lots of questions at the interview, not only about my experience but how I would cope being away from home and at sea. They told me that as well as using the skills I had I would also receive new training which was important to me because I wanted to continue to progress in whatever role I chose."
Setting Sail
"Within two months of my interview I had packed up and was flying over to Miami to join a cruise ship! I was sad to wave goodbye to the salon that I had completed my apprenticeship at but was so excited about my new job.
"I have now been working on ships for eight months. My first contract is coming to an end soon but I have already signed up to do another one. It's hard work and I do longer hours than I did in my old job but it's also great fun. I have expanded my range of treatments and have been working with people from all over the world which had been interesting.
"Although not everyone will obviously want to work on a cruise ship, I think people who are finishing their apprenticeships need to be open about the opportunities available to them and make the most of their next move."
You might also like...