My Apprenticeship: A Case Study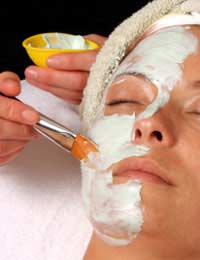 When Katy left school she wasn't sure what she wanted to do until she spoke to her brother's friend who was doing an apprenticeship. "I knew that I didn't want to go on to college as I've never been very good at school and would rather start working. An apprenticeship sounded like a good idea because I would get to work but also get training at the same time.
"I went to the local jobcentre and they told me all about what I would be doing. I decided that I wanted to do something in beauty as I've always enjoyed make-up and stuff and they said that they would help me find one.
Getting Started
"I had to do a proper application and interview which was quite scary but I felt really good when they told me that they wanted to take me on.
"On my first day I wasn't really sure what to expect. I'd had part time jobs in shops before but never a proper full time job in something that I actually wanted to do. My boss, Claire, was really friendly and took the time to show me round and introduce me to everyone."
Katy talked to her boss about what the beautician training would entail and was set up with a structured plan. Her boss explained that she would watch and learn from the other beauticians while also taking on reception and administration responsibilities.
Working Hard
"I also get to go to college one day and one evening a week. I wasn't too sure about the college side of things as I had been happy to get out of school, but this is different. Because it's something I enjoy and want to learn about I find it much easier and actually want to do the work. Plus, it is really good to meet other girls my age who are doing the same thing. We can help each other out and I feel like I've made lots of new friends as well.
"The apprenticeship is going well. I am half way through now and feel like I have come a really long way. The hours took a bit of getting used to but it is nice to have some money coming in. Getting my first pay cheque felt great – though I went out and spent most of it on clothes!
Looking To The Future
"My boss has agreed to give me a payrise now because she says she can see how much I have improved, which makes me feel great. I look at her and think that in 10 years time I could own my own beauty salon and it gives me something to aim for.
"I would say to anyone who is thinking about doing an apprenticeship to definitely do it. It is nothing like being at school. As well as working and earning some money, you also get a qualification which is important. You get to have some real experience and learn things so quickly because you are given a proper training plan. It's been great for me and I'm really excited about making a career out of it."
You might also like...
I potentially have an opportunity to Apprentice with a Store Owner who wants to retire( for the third time) and he wants the Apprentice to then buy him out. After reading how Apprenticeships typically work, I am wondering how this would work and if I should pursue it. The business is in Antique business. Thank You, Holland
Holland
- 23-Sep-19 @ 6:14 PM