How to Find a Good Apprentice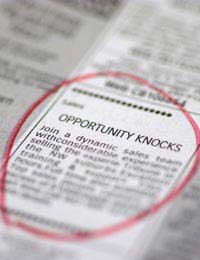 Taking on an apprentice can be a boost to your company, injecting new life and skills into your business. However, if you are going to offer an apprenticeship scheme you want to make sure you find a good candidate so your efforts are not wasted.
Taking the time to choose a good apprentice is just as important as the scheme itself and takes time and consideration. By offering a competitive apprenticeship you will already be heading in the right direction by attracting a higher calibre of applicant.
Offer a Good Apprentice Scheme
The best apprentices are naturally going to apply for the best apprenticeship schemes so by keeping up with the competition you will attract the best candidates. Think about what apprentices are looking for and how you can match their requirements.
Be flexible about time of for study and create a structured training scheme so they feel they will receive the best possible experience. Offering above average wages and the chance to develop their team working and decision making skills will also help attract good apprentices.
Advertising Your Apprenticeship
You may have put together a great apprenticeship scheme but if nobody knows about it then you won't fill it with a worthy apprentice. Consider where potential applicants may look for vacancies and make sure yours is there. Talk to your local job centre, put an ad in the newspaper and contact local colleges or schools. The greater scope you have for attracting applicants, the more likely you are to find your perfect apprentice.
Interview
You can filter out some of the worst applications at the first stage but it is the interview process where you will get to know a candidate. Personality is important when you are taking on an apprentice. Your company needs somebody who will be able to learn quickly, work well with others and be a positive addition to the team.
Think about what questions you are going to ask to assess both their experience, attitude and application. Remember, that it is likely to be their first ever interview so don't expect the same response that you would from a more experienced applicant.
References
Even though somebody may shine on paper and during the interview process, it is still important to check their references. You may think that you are a good judge of character but it is always worth confirming this so that you can choose the best apprentice. If candidates are tentative about offering references then this should raise alarm bells. However, if they are young they have limited people to choose from so take this into account.
Apprenticeship schemes are a great way to find new, talented people to join your company. They can inject skills, enthusiasm and a fresh outlook into your team. However, it is important that you take the time to find the right apprentice. Make sure you have a good scheme in place that will attract the best candidates.
Consider where you will advertise it so you get the most applicants. Then be ready to assess their abilities and personality in the interview process and back up you instincts by getting good references.
You might also like...