How to Choose The Best Candidate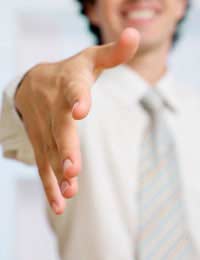 If you have decided to offer an apprenticeship then you need to make sure you choose the right person to fill the job. If you have advertised well and set up a good scheme then you may end up with lots of applicants.
This is a great start but means you may find it more difficult to choose the best candidate. Take time to consider a variety of criteria and decide which potential apprentice has the most to offer your business.
Qualifications
Pay attention to what qualifications your candidates have already achieved. This can be a sign of their hard work and commitment which will stand them in good stead for the job. However, at the same time, remember that the reason they may be choosing an apprenticeship is because they are more practical than academic so do not be put off by middling results.
Experience
Succeeding in employment is very different to succeeding in an academic environment so take note of their previous work experience. Have they managed to hold down a job for a while? Were they given any level of responsibility? This can be a good indication of how they will cope as an apprentice.
Interview
The interview is the first time that you get to meet candidates in person and get a feel for their personality. Personal qualities can be very important in the workplace and it is a chance to see whether they would fit in well at your company. Interview also offers a chance to find out more about candidate's lives, their experience and why they want to be an apprentice.
Suitability
Sometimes a candidate may meet all the requirements but still not be suitable as your apprentice. Perhaps they are too cocky or too shy, or you just feel that they won't match the dynamic of the company. These attributes are just as important as their skills and experience so don't be convinced otherwise.
References
A candidate may look glowing on paper and breeze through their interview but it is still important to get references. You don't want to take on an apprentice who has let somebody down in the past so you need to check their record. This small step will mean you can give your new apprentice a job with confidence.
Instinct
It is important to trust your instinct. Sometimes a candidate may not have the most qualifications, do a great interview or have glowing references but something about them just feels right. The apprentice that you choose will have to work well with you and your company and therefore it is important that you believe in them. Sometimes a gut feeling says more than all the paperwork and procedures.
When you are offering an apprenticeship it is important to choose the right candidate for you and your company. An apprentice needs to be good on paper but also in person and never discount your gut instinct about someone. If you find a candidate that you like, be sure to check their references so you know that your new apprentice won't let you down.
You might also like...