What Funding is Available For Apprentice's Employer?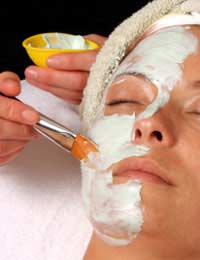 Q.
I started my hair and beauty salon in late september 2008 and took on an apprentice who at the time was 18 though in March this year turned 19. She is a wonderful asset to my business and attends college 1 day every 2 weeks though I train her frequently in the salon. I was a lecturer for 20 years therefore am extremely familiar with the paperwork.
I do not receive any funding
a) for the business
b) for my apprentice though know of many other businesses that do.
I pay for eveything myself, could you advise as to whether there is any funding out there to help as I am struggling and at this rate will forecast closure in the near future?
(L.W, 4 May 2009)

A.
Having taken on an apprentice in your salon and also working as a lecturer, you are obviously aware of the benefits an apprentice can bring to your business. Taking on an apprentice is a great way to introduce new skills and talent into your business. As you have seen, it gives you the opportunity to train a young person and teach them exactly how your salon works.
Unfortunately, it seems that you are not getting the support that you need. Having only opened your salon at the end of 2008, it is still very new and could do with all the funding and support available to you. It is great that you have been able to give your apprentice a good start in the industry but you also need to make sure that your business can survive. The economy is not doing well at the moment and the last thing you want is for this to leave you and your apprentice out of work.
There is funding available to you to help pay for the training of your apprentice. As she is only 6 months into her apprenticeship there is still a long way to go before she completes it and therefore plenty of time to seek funding. As she has now turned 19, this may be less but it is definitely worth looking in to. Contact the Learning and Skills council who is available for providing this funding. It varies between industries but they will be able to help you with it and make sure that you do not end up out of pocket for providing this opportunity.
It would also be a good idea to look at ways to help your struggling business and make sure that it does not fail before it has had a real chance to prove itself. Contact Business Link or your bank manager as there are a number of government initiatives that have been put in place to help small business such as yours form closure. Well done for taking on an apprentice but now it is time to seek more help for you and her.
You might also like...
I have submitted 2 forms now and I have been informed that I am not getting this , I put 110% in my junior stylist with staff training on a daily basics, top of class striving head and shoulders and always had her as qualifying with my salon, plus keeping my junior permanently with the team , somewhere along the line her teacher at collage or the accounts guy David?? Has been lax a daisy and not handed these onto the grants team , 2 forms were put in separate dates ? on time . All I can do is hand them to lecture who is in charge of my junior, I have been told you could have 10 people on course and might run out of money on the 9th so the 10th student is hard luck on , I am taking this further as this is not fair one bit, at end of the day if it wasn't for us people like lectures and all involved would not have a job. This is appalling I want this sorted
Sophie
- 10-Jul-16 @ 3:30 AM
@CRB - I think you would have to find this out from the Skills Funding Agency. You can contact via the link
here
.
AnApprenticeship
- 23-Dec-14 @ 12:27 PM
Please can you advise, I have taken on an apprentice and have been assured of goverment funding of £ 1500 he goes to collage one day a week. What I would like to know is when do I receive this funding ? And how do I receive this funding. The collage have been a bit confusing over this matter and I have herd of other employers having problems. Clive
Crb
- 22-Dec-14 @ 7:27 PM
Im looking into starting a guy of 20 years old as an apprentice panel beater,and was wondering how I go about it,and if I can get government funding, and also how to go about day release to college,pay etc.
Rich
- 25-Apr-13 @ 11:31 AM
We have a Pat Testing business, and would like to know how to have an apprentice? We have a young man in sight to start as soon as possible, how long would it take to set up? We would also like him to go to college one day aweek to do an electrian course which would be benificial to our business. He is 19 yrs old on 14th August 2012 . Would we be able to get some funding to make this request possible? How long do the apprenticeship last? Thank you
Cathy
- 6-Aug-12 @ 1:11 PM
@Joel, there is help available for employers who want to take on apprenticeships. Check out www.apprenticeships.org.uk as that has all the info about what funding is available and what steps you need to take next. Good Luck!
AnApprenticeship
- 26-Apr-12 @ 10:10 AM
I have a garage which is a body shop & mot centre, i am looking to expand my business by investing in some tyre changing equipment and am interested in taking on an apprentice but the extra cost of new machinery would make taking on an apprentice difficult, I would like to know if there is any form of government funding for apprentices?
JOEL
- 25-Apr-12 @ 2:49 PM
I have a small hairdressing salon and I would like to take on an apprentice. I would like to know what government funding is available to help me
lins
- 11-Apr-12 @ 8:32 PM
Hi I am unsure from the above - can a salon employ say 10 apprentices and place them in other salons in the area and act as a training school and receive govermnet funding for each apprentice?Then take them say one day a fortnight into their own salon to monitor learning, complete log books etc
Ang
- 23-Feb-12 @ 12:03 AM