What Should an Apprentice's Employment Contract Contain?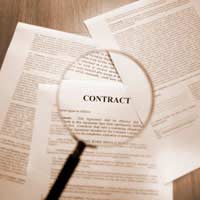 Q.
My employer is considering taking on apprentices and I've been tasked with researching how to go about it. I understand the advantantages and believe my organisation has a lot to offer.
However, I am finding it very difficult to find a template employment contract that would be suitable for an apprenticeship (we can't afford to pay a lawyer to do this). I've read somewhere that apprentice contracts may not be as straightforward as normal employment contracts as apprentices have additional rights - e.g. if the employer is unfortunately faced with a potential redundancy situation.
I can't understand why there is so little help and advice freely available for employers given the government's promotion of apprenticeships. I want to do this properly and minimise any risks for my employer so can you please suggest how I go about this task?
(S.W, 1 April 2009)

A.
It is good that you are taking the time to research the process of taking on an apprentice thoroughly. As you are already aware, an apprentice can be of great benefit to your company and the more commitment you make to them, the better return you will get. As an employer, you have the responsibility to make sure that you provide them with the opportunity to train and learn as part of their job as well as paying and treating them fairly as an employee.
The reason you are having trouble finding any advice about writing a contract for apprentices is because they do not need to differ from a regular employment contract. Any employment legislation that applies to apprentices will apply regardless of whether it is included in the contract. With relation to redundancy payments and laws, an apprentice has the same rights and restrictions as a regular employee. This only alters in the one month following the completion of the apprenticeship when an employer can decide to let them go before offering further employment.
The contract that you draw up needs to cover the basic details of their role in the same way as you would for any other employee. These details include their working hours, their rate of pay and their holiday allowances and benefits. You should also clearly lay out what their job description is and what is required of them within this role. In addition to this you may want to cover their training schedule and any time off that you have agreed for them to study for their NVQ. The contract should also include an agreed notice period and any grievance or complaint procedures.
Remember that it is likely that this could be your apprentice's first full-time job so it is important that they fully understand their contract and what is required of them. Make sure you take the time to sit down and talk them through it so there are no misunderstandings later on. With your commitment to doing the best that you can for your future apprentices it is likely that you will build a mutually beneficial relationship to benefit them and your company.
You might also like...
Hi my son is due to start a apprenticeship in the construction industry working on building sites .what type of cscs training will he need and will he need to do the days hse course.allso what does the law state he should be payed
Crag
- 17-Jun-19 @ 5:44 PM
My friend is doing apprentice in gov. Milk scheme. His complete 7 month and 1 time he was go back his house and his relway acasident.So can him get money company?This is any rule for apprentice student?Plz help me his is very poor.
pintu
- 13-Jul-12 @ 7:20 AM
My daughter left school last year after doing her GCSE exams. She got a job in a local hairdressers and was going to college 1 day a fortnight for training. her manager decided to close to salon due to discrepancies with the salon landlord. My husband decided to take on the salon, closing it for two weeks and doing the repairs to the building. When the salon re-opened (under a different name), we got a qualified hairdresser to manage to salon, with my daughter working there, unpaid, as it was just making enough money to cover the rent. We have since paid for and sent my daughter on a barbering course andis now able to cut mens hair. The college have not sent any one to the salon to see the working environment and she feels like she isnt getting the training that she should be getting other than from the person we got in to manage the salon. When my daughter does attend college (fortnightly) not enough is being covered and she doesnt appear to be completing any sections in the course. She isnt getting paid any money for being in the salon, and it is costing us large amounts getting her to and from college and her self esteem is at an all time low due to working everyday and not getting any apprentice money. Would we be able to claim anything for her and from where, as we look online and it says we can, but when my husband spoke to someone from a website, she failed to contact us back.
Louise
- 13-Jun-12 @ 10:00 PM
I am a 16 yr old who joined an estate agent as an apprentice, this was largely organised by the apprenticeship company. after a very successful interview, i was told i had got the job and was to start my job on the following day this was done verbally by both the employer and the apprenticeship company. I worked 1 day with the company and was told I would not be paid for this day as it was a chance for me to settle in and familiarize myself with the settings etc.. Due to my nerves I made a mistake answering a phone call, but wasn't told about it at the time. I got a very good feedback from my boss and was told to come to work on monday at 10am. At this point nothing was discussed in terms of contract or pay. I was then pulled in by the boss on monday morning and was sacked on the grounds that I wasn't suitable for the role as I had answered the phone and had got my words mixed up. I disputed this but it fell on deaf ears. I was told that they didnt have time to train me but just to come in and get on with the job, and it was too time consuming for them to do this. The reason s stated by them wasn't enough to for them to sack me, I had been there only one day and before she sacked me she made me sign a letter of witness for a third party who wanted to rent a house. This really suprised me as I was there for a short period and then that followed by them telling me to leave. No verbal or written warning was given to me , this knocked my confidence a great deal and I returned home very upset. I would like to know whether I can take my case further for unfair dismissal as they didn't give me a chance to develop any skills, as they hadn't provided me with the full adequate training. I am really depressed about this and this has prevented me from developing my career any further.
miriam
- 10-May-12 @ 1:19 AM
My daughter is doing an apprenticeship as a pharmacutical technician she said when she first started her employer jottered some points down on a scrap of paper got her to sign and said it was her contract. When I asked her where her copy was he told her she didn't need it as its in her file.I therefore persisted to obtain it now he says he can't find it.She is poorly treated by her employer and his son.where can we find out her rights
Vonney
- 4-May-12 @ 3:04 PM