Does my Employer Receive Funding for my Apprenticeship?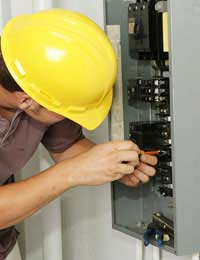 Q.I am 18 years old and have been working as an electrical apprentice for 18 months. I have recently started my second year C&G Electrical Installation course - all exams taken and passed so far. Approximately 7 weeks ago my employer stopped providing work - I still attend college one day per week, but my employer has not provided any work, won't return any of my telephone calls, or written requestes for him to contact me. I am aware that other second year apprentices have not received any work either.
The company has taken on another apprentice this year (1st Year), who is, for the time being receiving work.
Am I entitled to any wage even though I am not currently receiving any work? We are supposed to be paid for our college days, as yet we have not received payment for this but our pay is usually at least one month late even when we did have some work. Can you offer any advice? Does my employer receive funding for my training?
(Mr Thomas Avery, 15 December 2008)

A.
It is very unfair of your employer to be treating you this way as obviously you need to be working in order to complete your apprenticeship. It sounds like they have already been treating you badly by paying you late in the past and it is not something that you should have to put up with.
Yes, your employer is probably receiving funding for your training and if they are not passing this onto you then they will get into trouble. However, for now, you need to concentrate on your own needs and how you can stop your employer cutting off your work.
You have done everything that you can so far – providing verbal and written requests for your employer to contact you, but it sounds like you may need to take things further. As an apprentice, you are entitled to the same rights as any other employee of the company. This means that your employer has to provide you with the basic pay that is agreed in your contract and give you holiday and sick days, as they would a regular employee.
Because of this, they have to follow the same rules of employment. Therefore, they cannot just stop giving you work when they feel like it as they have a contractual agreement with you which can be enforced by law.
The first thing you need to do is to check your contract and see what the terms you agreed were – this will cover your pay, working hours and commitment. You should have a written statement of employment but if your employer never gave you one, you still have a verbal agreement from the moment that you accepted the employment.
Do you have a trade union representative or dispute rep at work? If so, try to contact them so they can sort things out directly with your employer. If not, then contact your local Citizens Advice Bureau or ACAS who will be able to help you liaise with your employer and try and sort the situation out. Hopefully, once your employer realizes you are not going to let it go, they will start acting responsibly and you will not need to take the matter any further.
You might also like...
ny son was doing a mechanical apprenticeshipand they let him go for being late even though he had had no proper meeting no warnings -theday it happened he had gone into work with a fractured handand was taken into the office and told to go , he hadnothing in writing -they gave no right to appeal paperwork . we got a solicitor to try to find out what had happened and why they hadn't followed procedures but they have not supplied any information . afterthe first letter sent from the solicitor they did offer his job back but he didnt want to go back as only 4 people in the garage and wasnt comfortable with the idea and felt they would get rid of him using the correct channels later.Is it correct that we cant take them to employment tribunal due to him only being an apprentice for 18 months.i have read conflicting information of 1 year and 2 year . thankyou
ksmum
- 30-Apr-18 @ 8:39 AM
my nephew has just started the 3rd year of his apprenticeship as an electrician. he has received a letter dated 23rd sep stating that due to economic climate and financial loss the company are making redundancies within the company and he is at risk as an apprentice electrician.It would appear she is making all 4 of her employees redundant therefore proposing to cease trading as of 30th sepand closing her business is she able to do this and can he claim breach of contract as he is unable to fulfil the apprenticeship she has employedhim to do. or can you give me any other answers in order to help him as he has a consultation meeting on friday 26th sep many thanks
gay
- 24-Sep-14 @ 4:17 PM
I work as a teaching assistant for an employment agency. I am a year into my apprenticeship, which I shall be finishing in a couple of month's time. The school where Ihave been placed for the past academic year has now offered me a contract but the agency says that I have to remain employed by them for the duration my course - is this correct? I was under the impression that after a year in an apprenticeship the apprentice was allowed to change employers but the agency says that due to the nature of the funding I have to remain with them.
Ruth
- 22-Aug-14 @ 6:49 AM
Is there any funding available for apprentices in regards to travel allowance ?
gouldy
- 25-Jun-14 @ 4:52 PM
I have just been offerd a apprentership for a compeny wanted to know where I could find a place to get funding to pay my employer
rennie
- 15-Jun-14 @ 3:34 AM
my daughter has started in an apreticeship as a class room assistant (she is 17) and her contract states 35 hours work per week . in the three weeks she has been there she has been sent home 3 times stating that there is not enough work for her , she has been getting less than 30 hours work per week on average . can her employers do this ? give her less hours than her contract states , should she be paid for the contracted hours @ £2.68 per hour . thank you pete
pete
- 3-Feb-14 @ 1:50 PM
I run an animal rescue which is a registered charity (Prospect Ferret Rescue charity registration number 1143276).The number of animals now in my care has reached such a level that I need to take on someone to help. I would like to employ an animal care assistance who has just completed her NVQ Level 2 in Animal Care (with Distinction) and now wishes to embark on NVQ Level 3.I would be employing her for 30 hours a week at the National Minimum Wage of £6.19 an hr and would enable her to continue with her NVQ training. Would this arrangement meet the criteria for an apprenticeship?Could I receive any funding towards the cost of employment?
Sidney
- 6-Jan-13 @ 12:08 AM
My daughter is doing hairdressing as an aprentice. Her boss made her redundant as he couldnt afford to keep her. I argued that what he had done was wrong. He then admitted that he was wrong and said he would take her back on but only as part time.Can he do that?? Her aprenticeship doesnt end till nxt yr . Shes been working fulltime since she started 3yrs ago but due to not being able to go to collage through works fault she fell behind but it was agreed to extend it til nxt yr.
linz
- 17-Sep-12 @ 12:52 AM