Finding a Potential Apprenticeship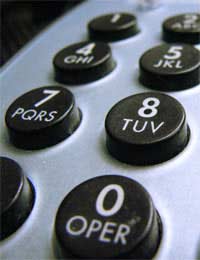 If taking an apprenticeship job interests you then you need to find out what is available in your local area. Firstly, you need to do a bit of research into the different types of apprenticeships and consider which sort may suit you.
Think about your skills, talents and interests and which industry or job may make the most of them. Then it's time to have a look around for any apprenticeships schemes that are running near you.
Do Your Research
If you don't what you are looking for then you won't be able to find it so you need be clear about what kind of apprenticeship you would like. Take the time to do a bit of research. There are hundreds of different apprenticeship schemes available in many varied industries so consider which one may suit you.
Do you want to make the most of your creative streak? Have you always had a talent for caring for people? Are you very practically minded and like to get your hands dirty?
Call The Hotline
Once you have narrowed down your options and though about what kind of apprenticeship job would suit you, you need to find out what's available. Your first move should be to call the apprenticeship hotline. They can advise you about the schemes that are available in your area, give you more information and contact numbers of who to speak to. They can also answer any questions you may have about apprenticeships in general.
Ask Around
As well as calling the hotline, it is also worth asking around. It is a good idea to visit your local jobcentre who will be able to advise you further and tell you about any apprenticeship jobs that are recruiting. If you are already at college, then talk to your tutors or career advisors who will also be able to help you.
Another idea is to ask any friends or family you have that are on apprenticeships if their employers are looking to take on anyone else's or replace them when theirs comes to an end.
Approach Employers
If you are not having much luck finding an apprenticeship job or there are aren't any suitable schemes running in your area, then you may have to be more creative. Think about the companies that you would like to work for and find out the ones in your area that cover your interest area.
Then think about approaching them about setting up an apprenticeship. If you already work for an employer in your chosen field, then ever better talk to them. You will need to be very professional and well informed with your approach but if you don't ask, you don't get.
The first step towards finding a potential apprenticeship job is to know what you want. After that, call the hotline and ask around to find out what vacancies there are in your area. If you can't find anything then consider asking your current employer or other companies if they would be interested in offering an apprenticeship. The more avenue you pursue, the more likely you are to find the perfect apprenticeship.
You might also like...