Apprenticeship Vs Conventional Job; What Should I Choose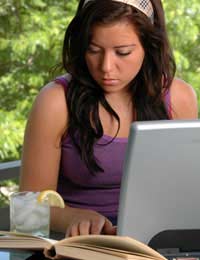 In years gone by, the only way into a range of industries was through an apprenticeship scheme. Times have changed, though, and in more recent times apprenticeships fell out of fashion.
Today, the importance of apprenticeships is again being recognised. An increasing number of people are faced with a choice between starting an apprenticeship or looking for conventional employment. There is a range of factors that may influence your choice. You should understand, though, that an apprenticeship is a form of employment – but it has unique implications for your career.
Chances of employment
In the current economic climate, the chances of actually securing conventional employment are worryingly low. The jobs market is awash with highly qualified individuals incapable of finding work. As a result, interest in apprenticeships is unusually high.
It is worth noting, though, that this has also meant that competition for apprenticeships is very fierce. An apprenticeship is, of course, a form of work – and for that reason it is often preferable to an unpaid internship. As such, you should not bank on an apprenticeship being easier to come by than a conventional job.
Pay
It is a common misconception that apprenticeships are unpaid. Apprentices are employees just like any other and, as such, they are entitled to be paid at least the National Minimum Wage. Many apprentices are paid much more than this – but starting salaries for conventional employees are often higher.
You should remember, though, that despite apprenticeships often providing lower starting salaries, they can significantly increase your earning power over the course of your career.
Future prospects
Indeed, improvements to your career prospects are amongst the most attractive benefits of an apprenticeship. Apprentices often move up the ranks of a company significantly more quickly and, in many industries, the qualification is very highly valued. Think about it like this: why would a firm bother running an apprenticeship scheme if it didn't want to take on apprentices?
Apprentices will also learn important transferable skills that will be of use even if they choose to change careers or industries at a later date. Apprenticeships are designed to produce well-rounded employees, not people fit for a single task.
Finally, as has been mentioned, apprenticeships can boost your total earning power, enabling you to secure a higher salary than you would otherwise enjoy.
Other qualifications
It is worth remembering, though, that apprenticeships are not the only qualifications or training schemes available to you. If you want to carry out further training before entering conventional employment, you might consider exploring one of the myriad other options on offer.
A degree is perhaps the most obvious alternative. A degree is a formal qualification that can help you to secure employment in the long-term – but it is important to remember that it is an increasingly expensive prospect, and competition for places at the best universities is fierce. There are, however, many other vocational qualifications on offer, some of which may be particularly well suited to your chosen industry. You should speak to a careers advisor for more information on these.
You might also like...