Apprenticeship Vs Advanced Apprenticeship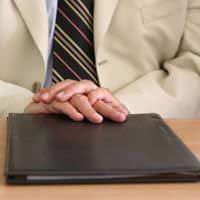 There is a wide range of apprenticeships on offer. The choice can be baffling, and many people struggle to determine which type of apprenticeship is right for them.
Broadly speaking, apprenticeships are available on three separate levels. Of these, the most common are basic level apprenticeships and so-called advanced apprenticeships.
Apprenticeships
Basic level apprenticeships are the most common type of the qualification. They are considered to be roughly equivalent to five good passes at GCSE – that is, at an A to C level.
The actual qualification you receive will depend on the nature of your apprenticeship. You can expect, however, to work towards a knowledge-based certificate and, sometimes, a work-based certificate. The work-based qualification will probably be an NVQ at level 2, and the knowledge-based qualification may be a BTEC. In addition you will learn important transferrable skills that will help in a range of jobs.
Advanced Apprenticeships
Advanced apprenticeships are considered to be a higher level of apprenticeship, and may only be available with a smaller range of employers. They are thought to be roughly equivalent to two passes at A-level.
As with a regular apprenticeship you aim for a work-based qualification. Additionally, you can normally expect to work towards a knowledge-based certificate. The work-based qualification will probably be an NVQ at level 3, while the knowledge-based qualification is likely to be a BTEC or similar.
Advanced apprenticeships are generally only available to those who have already completed an apprenticeship at entry level, or who can demonstrate existing experience in the relevant field.
Higher Apprenticeships
Higher apprenticeships are the final level of apprenticeship available under the government mandated scheme. In this type of apprenticeship you can expect to achieve a work-based qualification like an NVQ at level 4. Additionally, you may work towards a knowledge-based qualification at Foundation degree level or higher.
Higher apprenticeships are available from a relatively small number of employers, and applicants will be expected either to have completed an advanced apprenticeship or to be able to demonstrate solid experience in the field.
Common factors
Although apprenticeships are available at a range of different levels, there is a range of factors and characteristics that are common to all of these qualifications.
Primarily, you should remember that apprenticeships at every level are a form of employment. As an apprentice you will be entitled to be paid at least the National Minimum Wage. You will also be entitled to other employee benefits – for example paid holiday.
You should also understand that, at every level, a successfully completed apprenticeship will yield a formal qualification. The precise qualification you receive will depend on the nature of the apprenticeship and the nature of your work, but you can expect to finish with a certificate of some sort that is likely to be useful if you choose to pursue a career path in that industry.
As with any aspect of the apprenticeship process, if you are in any doubt about your options you should speak directly to your potential employer, or to a career advisor.
You might also like...