Support for Apprenticeships in a Large Firm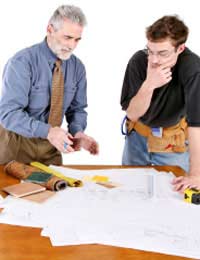 Apprenticeships are a valuable tool for firms of every size. While they are perhaps traditionally thought of as the preserve of small, local businesses, many large organisations run very successful apprenticeship schemes.
There is a range of support available for large firms that wish to set up a new apprenticeship scheme, or expand an existing programme. Indeed, a dedicated organisation has been established to help businesses in this situation.
Setting up an Apprenticeship Scheme
Large firms are likely to have more options than smaller organisations when it comes to setting up an apprenticeship scheme, simply because of the extra cash that they will probably have available.
Perhaps one of the most important questions to consider is whether you intend to administer the classroom-based element of the training yourself, or outsource it to a learning provider. While many smaller firms make use of learning providers to help them bring down the resource demands of apprenticeships, if you have some money to spend you might find that bringing the entire process in-house yields better-trained apprentices.
By administering the classroom-based element yourself, you can completely tailor your apprentices' training to the needs of your organisation. This can result in employees that are better suited to a position in your business.
Expanding Apprenticeships in a Large Firm
If your firm is growing, it is likely that you will want to expand your apprenticeship scheme concurrently. This can be a complex process, and is rarely as simple as just taking on more apprentices.
Of course, larger apprenticeship schemes can often yield a higher ROI, simply because of the economy of scale from which you will benefit. If you are planning to grow your apprenticeship scheme, you should seriously consider investing some of that surplus in some professional advice. There is a range of specialist consulting organisations with extensive experience in expanding apprenticeship schemes. By taking advice from one of these firms you can help to ensure that your investment is properly targeted – and that your expanded apprenticeship scheme is as effective as possible.
What is the National Employer Service?
The National Employer Service is a dedicated body set up to offer advice on "workforce development" to firms with more than 5,000 employees.
This organisation can be a vital help for very large firms that wish to start or expand apprenticeship schemes. The National Employer Service (NES) can provide a range of support, including guidance and more practical assistance, to national firms that are considering the importance of apprenticeships. While the Service is mainly focused on apprenticeships, they can also offer help with other qualifications, and guidance on the 'train to gain' scheme. The NES should be your first port of call for help.
Apprenticeships can be vitally important for large businesses. They provide growing firms with the opportunity to recruit and develop a highly trained, effective workforce, and fill skills gaps that might exist in an organisation. Better still, they allow businesses to do this in a highly cost-effective manner – and in a way that provides long-term workforce stability.
You might also like...
When is the goverment starting the scheme to cash support employers who wish to take on apprentices and will the funding be for one or is it £1500 per employee?
bluesbabe
- 23-Feb-12 @ 1:17 PM