Becoming an Apprenticeship Ambassador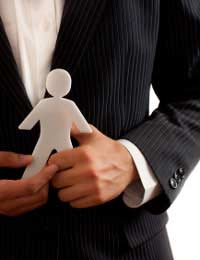 Apprenticeships are gradually growing in stature again. Following a period in the wilderness, the business community is now beginning to recognise their importance.
This is thanks, in part, to the work of formal and informal 'apprenticeship ambassadors'. These organisations and individuals work hard to further the cause of apprenticeships, and to help ensure that apprentices and employers get the best results possible from the schemes.
What are Apprenticeship Ambassadors?
The Apprenticeship Ambassadors Network is an organisation set up to draw attention to the business benefits of apprentices. It grew out of the Apprenticeship Task Force, which was set up by Gordon Brown to consider ways that British businesses could be encouraged to take on apprentices.
Today, the Apprenticeship Ambassadors Network aims to increase awareness of apprenticeships amongst businesses of all sizes. The Network is actively trying to encourage more businesses to develop apprenticeship schemes, believing that they benefit not just the apprentices but also the businesses that take them on.
The Network also works with firms that have existing schemes, in an effort to encourage "improved Apprenticeship outcomes" – that is, to make sure that schemes yield the best possible results for both apprentices and employers.
Who are the Members of the Network?
The Network members are generally senior business leaders, all of whom believe strongly in the benefits of apprenticeships. Members include current and former Chairmen of large companies like British Gas, MITIE and the BT Group, along with business representatives like the Director General of the CBI.
As can be seen, the members are high-calibre individuals with significant experience and expertise. Their recommendations are considered by the government when making decisions about the direction of apprenticeships in the UK.
How Can I Become an Ambassador?
The Apprenticeship Ambassadors Network is an invitation-only organisation. While new members are occasionally taken on, prospective members are generally approached by the Network rather than the other way round.
That said, the Apprenticeship Ambassadors Network encourages business owners and leaders to become informal ambassadors within their own areas. In this way, a nationwide network of apprenticeship enthusiasts and evangelists will hopefully be established.
The Network would like to see business owners and other stakeholders talking about apprenticeships and explaining their benefits to interested or relevant parties. This might involve running seminars for local businesses setting out how apprentices can help them, and how they can most effectively leverage the support available to employers. Alternatively, you might contact local schools and colleges to explain, as a business leader, why they might want to encourage students to investigate apprenticeships as an alternative to conventional employment or further education.
Why Should I Become an 'Ambassador'?
Apprenticeships are again being recognised as a vital part of the UK business landscape. By helping to explain their benefits to other businesses, as well as to potential apprentices, you can help to further their development.
Many informal apprenticeship ambassadors are retired business owners who want to 'give something back' to the community. If you have some time on your hands and you want to help further the cause of this vital tool, you might well enjoy becoming an evangelist for apprenticeships.
You might also like...