I've Completed My Apprenticeship - Now What?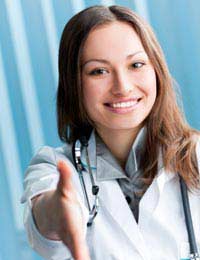 Completing an apprenticeship is not the end of the story. Once you have received your training and qualification, you may be asking yourself – what next?
Many apprentices remain with the same employer, transferring into conventional education. But this is not the only option available to you.
Job Offers
From the outset you should understand that there is not necessarily a guarantee of employment at the end of an apprenticeship. While many firms run apprenticeship schemes with the ultimate aim of taking on apprentices as conventional employees, it is important to remember that this may not always be the case. Circumstances change, particularly in an economic environment as prone to fluctuation as ours currently is. Similarly, some employers choose to run apprenticeship schemes simply in order to 'give something back', without necessarily hiring workers at the end of it.
You should be clear from the start of your engagement as to whether or not there is likely to be a chance of conventional employment at the end of your apprenticeship. If there is, you will need to decide if this is something you wish to pursue long-term. If there is not, you may have to consider finding other work.
Transferrable Skills
Even if there is no offer of permanent employment at the end of your apprenticeship, the training and qualification will make you a significantly more attractive proposition in the eyes of other businesses. In the past, apprenticeships were criticised for providing people with too narrow a skill set. Today, though, apprentices come away with a broad range of transferrable skills, and a firm academic foundation.
These skills will stand you in good stead when applying for other positions, particularly if you are competing against individuals with little experience in the field. It may well be that, having completed an apprenticeship, you have decided that you do not want to continue in the same occupation; even in these cases, many of the transferrable skills you have learned can be put to good use by other employers.
Using Your Qualifications
You may also decide that you wish to continue in further or higher education once you have completed your apprenticeship. A completed apprenticeship is equivalent to good GCSE or A Level passes, depending on the level at which you are studying. Higher Apprenticeships are often equivalent to a Foundation Degree.
As a result, you are likely to find it easier to begin or continue an educational career once you have completed your apprenticeship. If you are considering going to college or university, talk to your learning provider; they may be able to offer guidance on the right course for you.
Job Hunting
Finally, you should be prepared for the perils of job hunting. If there is no employment at the end of your internship and you do not wish to go into education, you will probably have to look for a job.
You may wish to approach this process in the same way as you approached the process of applying for your apprenticeship. Remember to play up your strengths, highlight your experience, and explain how your apprenticeship makes you suitable for the position.
Apprenticeships have a wide range of benefits and applications. There is a huge number of options open to you; make sure that you properly consider each one.
You might also like...