Handling a Bad Work Attitude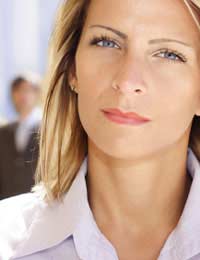 It is never good to have to deal with an employee who has a bad work attitude. When you are employing an apprentice you have the right to expect a professional attitude from them, the same as any other member of staff.
However, often apprentices are young and inexperienced and instead of punishing them, it may be better to work with them to improve their behaviour.
Collate Examples
Before you approach your apprentice collate some firm examples of why their attitude is unacceptable. Talk to their colleagues and manager about the problem and find out what the main issues are.
Being able to present the apprentice with clear examples of their poor work attitude will help them understand what they are doing wrong. If they do not have very much work experience they may genuinely not realise that they have a poor attitude.
Find Out Why
It is easy to assume that your apprentice is showing a poor work attitude because they are lazy or disinterested. However there may be a number of reasons affecting the way they behave and it is good to try and uncover them.
Perhaps they are finding it difficult to settle in or having trouble with a colleague. Maybe they are finding the work too difficult or finding it unable to cope with the pressure. Consider the fact that they may have problems outside of work that are affecting their attitude.
Work On a Solution
Once you have figured out the reasons behind your apprentice's bad work attitude, you can work with them to try and change it. Make it clear to them what is expected and how they should be behaving. Think about giving them a mentor who can guide them.
If they are struggling with the workload or training then set them goals and have regular meeting to make sure they are coping. Although they are another employee, they probably don't have a lot of work experience so it is beneficial both to them and the company, to be given a bit of extra time and attention.
Be Firm
If you have spoken to your apprentice, tried to establish why they have a bad work attitude and given them help, then you should expect their attitude to improve. If it doesn't, then you need to show them that it is unacceptable.
Be prepared to give them a formal warning and make sure they know that eventually they will lose their job if their behaviour doesn't improve. You are paying them to do a job and they need to put effort and commitment into their work, otherwise they are not fulfilling their role as an apprentice.
If your apprentice has a bad work attitude then you need to try and work with them to improve it. Provide examples of what they have done wrong and try and find out why they are acting that way. Set them goals, be patient with them and measure their improvement. If they still continue to have a bad work attitude then you may have to take formal measures to warn or dismiss them.
You might also like...
Hi my son is in his 2nd year engineering apprenticeship, he is unable to work on shop floor at present due to injured nerve in his thumb and arm following a routine blood test, the experts believe it will heal over time and is still undergoing treatment, physio, pain relief, and soon a steroid injection into his arm totry and speed up the process of healing. legal proceedings taking place, we are very concerned now as he is only allowed to do paperwork, employer says as H& Sissues. Can his employer sack him ? they have asked for mendical reports which have been consented too> Can they postpone his training until it heals, he loves his job but feels his employers are getting fed up with the situation.He has recently joined a union.
Devonvalley
- 19-Oct-16 @ 1:38 PM