Different Types of Apprenticeships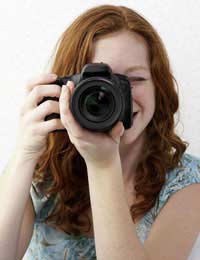 There are hundreds of different types of apprenticeship so that everybody can find an apprentice scheme that suits them. Even within various industries, there are still a range of options so that apprentices can concentrate on certain skills within their field.
Whether you are better at practical jobs where you need to use your hands or if you are better at thinking through problems and learning specific processes, there is a modern apprenticeship to suit your needs.
Creative
Creative apprenticeships can be found in many different sectors. Within manufacturing, for example, there is the opportunity to learn ceramics or jewellery. In media there is photography or perhaps hairdressing in health and beauty would be more suitable. Apprentices with a creative flair will be able to find a number of different options to consider so they can make the most of their abilities.
Practical
Practical apprenticeships are very popular as people who are keen on these areas don't want to be stuck in a classroom all the time. These types of apprenticeship scheme such as construction, plumbing or agriculture, lend themselves to on the job training where apprentices can quickly build up their skills as they gain experience in the field.
Administrative
Administrative apprenticeships can be found across all the different industries as al businesses need someone to help run them. Apprentices who are organised, can multi-task and are computer literate will excel in this field and the skills they gain can easily be transferred to many different companies.
Caring
It takes a special type of person to work in the caring profession and modern apprenticeships in this field can lead to some interesting work. The schemes vary form working with children or old people, in the fire service, or more practical and planning roles which are important to keep the industry progressing.
Communication
If you are a people's person then one of the many communication type roles would suit you. These can be within retail or
call centre
s where it is important to communicate well with the public or in media where saying the right thing at the right time is very important.
Financial and scientific
For people who prefer mental challenges rather than physical ones, then an apprenticeship in the financial or scientific fields may appeal. This could be learning the ropes in a bank or working in a lab or pharmacy. For people who were hoping to enter these fields but did not get high exam results, this can be an alternative way to gain experience and work your way up.
Modern apprenticeships are not just limited to the traditional fields that they are associated with. Nowadays there are so many options, everybody can find a type of apprenticeship that will suit them in an industry that they are interested in. To decide which type of apprenticeship is right for you, you need to consider your interests, skills, talents and experience.
Think about what type of job you would like to do and what you would be good at. Also consider how you may use these skills in the future and what else you could do with them when the apprenticeship comes to an end.
You might also like...
@Mum - as long as she is in work she will be fine. The government just doesn't want young people to be out of school and claiming benefits.
AndreaM
- 10-Jul-18 @ 2:25 PM
My daughter finishes her apprenticeship in August this year but she wont be 18 until November this year, the company that she is doing the apprenticeship with has offered her a full time position, but she is concerned that she has to either stay in the apprenticeship until she is 18 or she will have to go to college? Please can you advise.
My son is currently studying level 3 in professional construction he wants to do a HNC with a apprenticeship earning a little bit of money on the way. He has never had a apprenticeship left school and stated on this course he likes it so now wants to continue to HNC in the same suject can any one help does he just have to write to local firms.
Cath
- 13-Dec-15 @ 12:03 AM