Apprentices' Frequently Asked Questions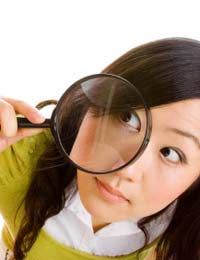 If you are considering an apprenticeship then it is natural that you will have a lot of questions about doing one. Here are a few FAQs to help you along the way.
What Is An apprenticeship?
An apprenticeship combines a job with structured training and working towards a national qualification. It is recognised by employers across the country and is an alternative choice to further education or just entering employment.
Who Can Do An Apprenticeship?
Anyone who is over the age of sixteen and not in full time education can apply to do an apprenticeship. There are no formal qualifications needed to do an apprenticeship so certain sectors may ask for GCSEs (A-C) in English, Maths and Science.
Will I Get Paid To Do It?
One of the great things about doing an apprenticeship is that you will get paid to do it. As at October 2016 the minimum wage for apprentices under the age of 19 or over 19 but in their first year of apprenticeship is £3.70 per hour (2018). Apprenticies aged 19 or over who have completed one year of their apprenticeship are entitled to receive the National Minimum Wage applicable to their age. You are counted as a regular employee so get all the benefits such as holiday and sick leave as well.
What Qualification Will I Earn?
During your apprenticeship you will work towards a National Vocational Qualification (NVQ). This is a well recognised qualification that will help you in your career. You may also have the chance to work on professional qualifications such as City and Guilds.
Are There Different Levels Of Apprenticeship?
There are two different levels of apprenticeship. During an apprenticeship you will work towards an NVQ2 which is equivalent to 5 good GSCEs. Or you can work towards an NVQ3 on an advanced apprenticeship which is equivalent to 2 A level passes.
What Can I Do An Apprenticeship In?
There are over 180 apprenticeships available across 80 different sectors so there is a lot to choose from. Some popular areas are construction, manufacturing and business administration.
How Long Does An Apprenticeship Take?
There is no set time for completing an apprenticeship. It depends on each individual, their progress and how quickly they complete the training. An average time for an apprenticeship though is about two or three years.
Where Can I Find Out About Vacancies?
There are a number of different ways to find out about vacancies. Visit your local jobcentre, keep an eye on job adverts or call the apprenticeship helpline on 08000 150 600
How Do I Apply?
Applying for an apprenticeship is like applying for a job so you will have to got through an application process. This will usually involve a written application and then an interview where you will have to impress your employer.
What Do I Do When I've Finished?
It is up to you what you do when you have finished your apprenticeship. There may be an opportunity to stay on at the same company or you may want to look for a new job. Alternatively, you may decide that you would like to gain more qualification by staying on at college or applying for university.
By making sure you have all the information you need, you can make an informed decision about whether an apprenticeship is the right path for you.
You might also like...
If I complete a level 2 apprenticeshipand then go on to do level 3 with the same employer does this count as a first year apprenticeship again? I'm asking because I am 19 and now getting the minimum wage but have been told when I start level 3 my wage will go back down to the apprenticeship wage, is this correct?
Shaz
- 2-Feb-20 @ 3:18 AM
I am currently at blackburn college doing carpentry and joinery level.next year i am planning doing apprenticeship for carpentry and joinery. However, i am doing GCSE english and functional skills maths. I want to know if i can still do apprenticeship for my course if i haven't yet passed both or just one of them by next year. Thank you.
ahmad
- 30-Oct-19 @ 12:19 PM
Hiya, I started a apprenticeship in early years child care level 3. My employers were not very understanding and I went through alot at the last stages of my apprenticeship I had 8 weeks left. I suffered trauma from an incident that took place at home and on top my employers knew I went through alot however were not understanding at all. I left my employer and had to look for another place to start work with a break in learning. However I'm still not able to find a job, I dont know what to do I need this qualification. The training provider haven't said much and I just feel like I wont be able to get my early years qualification. Will I be able to take early years apprenticeship again? Either privately or government funded?
Dija
- 21-Sep-19 @ 9:15 AM
Hi. I've paid for and completed my level 2&3 electrical installations course myself and working for a small company on a trainee rate the past 8 months. Now I have completed level 3 am I still classed as a trainee or am I entitled to minimum wage even though I've not worked for the company for 12 months? Thank you
Staffy
- 26-Jul-19 @ 2:06 PM
My apprenticeship is 15 months and I am 20 years old. When I reach the 12 month period, do I have to be paid the minimum wage for my age even if it is only for the remaining 3 months?
Josh
- 30-Jun-19 @ 8:35 PM
I've been doing apprenticeship childcare le2 then in 6 months time after I finished, will I be able to get pay rise (minimum wages) as Im 28 years old ??in the condition that if I will do apprenticeship at a different employer and it wont be childcare?
Pandabear
- 28-Jun-19 @ 5:35 PM
Hi, I am currently doing an NVQ L3 Lead Adult Care Worker Apprenticeship, I am supposed to finish it in October but so far I've only done 35 percent of the course, so I doubt I'm going to finish it before or on time.I was accepted to do an apprenticeship in September as a Clinical Assistant with the NHS, will this be transferable or not, and if not will I still be able to do the apprenticeship with the NHS. Thank you
Leah
- 24-Jun-19 @ 8:41 PM
I was on a level 3 childcare apprenticeship in 2016 but due to unfortunate circumstances i was unable to complete it. Am i able to apply for another level 3 apprenticeship again?
jhoops
- 20-Jun-19 @ 10:33 AM
i wanted to start an apprenticeship in june and im living in worcester but may be moving to another city towards the end of the year. so is it possible to get a transfer? thank you
gunnii
- 16-Apr-19 @ 12:13 AM
I am currently 8 months into a level 3 childcare course but want to change to an apprenticeship, will I have to start from the beginning in an apprenticeship or can I carry on from my level 3?
Leah
- 7-Apr-19 @ 9:04 PM
I am three months into an apprenticeship with customer services but I'm moving different county's with my mum as I'm only 17. Am I able to leave the apprenticeship even though it is a 15 month apprenticeship?
Megan
- 11-Mar-19 @ 3:14 PM
My son us half way thru his apprentiship . Went into work this morning to say he was no longer welcome & to get out of office due to taking a number of days off sick . No warning . Plus in front of all other staff He was due to finish apprentiship on 14th August 2019 Thank you
Mff
- 11-Feb-19 @ 4:52 PM
I'm currently on an apprenticeship if complete my current apprenticeship or leave before it's finished, will I be able to apply for another apprenticeship in a similar field, I'm currently 29 years old.
G cross
- 11-Jan-19 @ 4:16 PM
Hi My son is 20 and has already completed a college course in electrician course level 2 and part level 3 and has now decided to change career to do plastering. He's been told that he might not be able to do an apprenticeship as he's got level 2 and 3 in Electrician is that right?
Nic
- 18-Nov-18 @ 5:22 PM
Hi, I was doing my level 2 NVQ in retail. After 8 months I was told the companyhad stopped offering the level 3 which I was due to move onto once I had completed level 2. Due to this and also only having being contacted by learn direct once, in all the months I had been thier I quit. What happens with 9 months I had been their for? Can I still get my level 2?
Laura
- 23-Sep-18 @ 12:37 PM
Hi i have done an apprenticeship before at a pharmacy. And now im going to do an apprenticeship in a nursery. I am also over 20 so will i get more then £3.70 even if im doing my 2nd year of apprenticeship in another setting.
mehreen
- 23-Sep-18 @ 4:01 AM
Hi. My 18 year old son has just completed his Extended Level 3 BTEC in IT and has been told he can't now apply for a level 3 apprenticeship because yltheyre the same level. He's been told by training providers todo a Level 4 apprenticeship or find a job as they're the only options now available. Is that correct? Looking online we see forums etc saying you can do level 3 apprenticeships after A level or BTEC. We are so confused!
Teee
- 21-Aug-18 @ 4:56 PM
@siane - His current experience might override the C in science (his current experience being the 'equivelent').I'm sure a lot depends upon whether they like him as a person too.
Hi, my lad has just studied and finished Btec level 2, 3 and level 3 extended electrical engineering. He has his C in Engish,C in maths, B in business and a D in resident materials. He's just applied for a wind turbine apprenticeship but is worried because they want a C in Science or equivalent. Does anyone know if the qualifications he already has may overide the C science please.
siane
- 3-Aug-18 @ 3:55 PM
I am 19 years old and doing my level 3 in childcare I have completed my first year in a nursery and have just started at a different nursery to complete my second year I am confused as to what pay I should be on as I am being paid £3.70 even though I have done my first year and am 19 but they are saying as I have moved setting it's because it's my first year with them
Nurserywork
- 1-Aug-18 @ 7:13 PM
Tj - Your Question:
My daughter is 17 and doing a work based nvq 2 in business admin. Can I still get child benefit and child tax? Her college tutor calls in to the office to do course work
---
Our Response:
The link
here
should help answer your question.
AnApprenticeship
- 31-Jul-18 @ 11:33 AM
My daughter is 17 and doing a work based nvq 2 in business admin. Can I still get child benefit and child tax? Her college tutor calls in to the office to do course work
Dazz - Your Question:
Hi my 18 year old daughter has just finished nvq level 2 apprenticeship and her employer has asked her to stay on and do her level 3, She's wondering what level of pay she would be entitled to as she's only been getting £3.70 an hour which I think is disgusting. Thanks Dazz
---
Our Response:
The link
here
should help answer you question.
AnApprenticeship
- 30-Jul-18 @ 1:59 PM
Hi my apprenticeship is due to finish on the 15th of September however my assessor is coming in on the 22nd to finish all of my questions and sign me off as completed am I able to leave once this has been done or do I have to wait until the official end date.thanks.
Sophie
- 29-Jul-18 @ 8:18 PM
Hi my 18 year old daughter has just finished nvq level 2 apprenticeship and her employer has asked her to stay on and do her level 3, She's wondering what level of pay she would be entitled to as she's only been getting £3.70 an hour which I think is disgusting. Thanks Dazz
Dazz
- 27-Jul-18 @ 3:54 PM
Luce- Your Question:
I've just completed level 2 childcare and I'm 18, am I still an apprentice or should I be getting an 18 year olds wage
---
Our Response:
You don't say whether you are still working for your employer and/or whether your employer is keeping you on as an apprentice or otherwise. It means it is not possible to answer your question.
AnApprenticeship
- 13-Jul-18 @ 1:57 PM
I've just completed level 2 childcare and I'm 18, am I still an apprentice or should I be getting an 18 year olds wage
Luce
- 13-Jul-18 @ 12:34 PM
@Annon - if you passed your first year and it was the same apprenticeship then I'm sure your certs would count. Best to ask your next employer at interview stage.
Issy
- 22-Jun-18 @ 2:57 PM
Hi, I have previously been in an apprenticeship and I completed my first year but I left my job so I didn't start my second year. If I applied for another apprenticeship in the same job / same apprenticeship would I go straight to the second year or would I have to start from fresh even though I have my certificates to prove I passed my first year?
Annon
- 22-Jun-18 @ 10:05 AM
I'm soon to qualify for level 2 joinery NVQ and diploma so I will be classed as a competent tradesman. I will be staying on for level 3 but my boss is determined to keep me on an apprentice wage, but wants to treat me as competent among other tradesmen on a full wage which I strongly disagree with, is this legal?
Kurt
- 15-Jun-18 @ 4:58 AM