What to Do When Your Apprenticeship Ends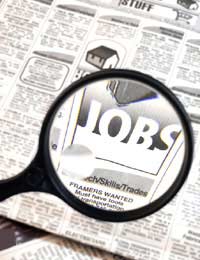 As the end of your apprenticeship draws closer you will have to start thinking about what you are going to do when it ends. When you started you probably weren't thinking much further than the apprenticeship, so the prospect can feel a bit daunting.
The good news is that there are lots of options available to you, you just have to decide what is right for you. The great thing about apprenticeships is that you gain a qualification as well as practical experience and skills and you can use them in a number of different ways.
Know Your Options
The first thing to do is to know what is available to you that you can make an informed decision. There are a lot of places that can help you find this information. Talk to your local jobcentre about what jobs might be out there, make an appointment with the careers advisor at your college or ask you boss what opportunities there are the company. Once you have found everything out you can think about what would suit you and what you want to do once your apprenticeship come to an end.
Finding a Job
If you started your apprenticeship straight after school, or haven't had a job in a while then the thought of finding a job can be a bit scary. Think practically about the skills that you have learnt and what jobs you could use them in.
Is there a similar job in a different company? Can you transfer your skills to a new industry? Do you want to change role? Explore the market and see what is available before putting together a good CV that you can use to approach new employers.
Permanent Position
Another option which may be appealing is to stay within the company that you have done your apprenticeship with. This may not always be possible so you need to find out if they are doing any permanent recruitment or if they would be willing to keep you on. If they are not doing any permanent recruitment you need to convince them why they should find a place for you. Be able to give clear, concrete examples of how you are an asset to the company.
Further Education
When your apprenticeship ends you may not want to find a job but decide that you want to study further. Having built a good base with your NVQ there re lots of choices. You may want to do further study in the same subject to try and gain an HND or a degree. Or you may decide to study different subjects that build on what you have already learnt. Talk to your college about all the different options and what would suit you best.
Finishing an apprenticeship is only the beginning of your career and there are lots of options open to you. Do your research and find out all the information so you can make an informed decision. Consider whether you want to continue working or study more. Then look at what jobs are available or whether you could find a permanent position with your current company.
You might also like...
What should I do after completing scrs acts apprentice exam
Sai
- 18-Dec-20 @ 5:08 AM
Hello, I am starting an apprenticeship inroof plumbing apprenticeship and I want to do further education after completion is there further education for roof plumbing please
Shuk
- 17-Oct-20 @ 12:58 AM
Victoria agro foods Pvt Ltd mey 10month experience hay ITI in electrician bord operator mey kam kiya he koi vacancy he to btayiye plz
Vikash
- 7-Aug-20 @ 2:00 PM
Mera ITI in electrician ho gya he koi job he to plz call me mo no 7350621848
Vikash
- 7-Aug-20 @ 1:56 PM
Mere aprentices nhi ho pa rhe hay kese ho aprentics
Vivek chaudhari
- 6-Aug-20 @ 2:07 PM
sir maine 1 sal ka apprenticeship complete kiya hai computer oprator se mpeb sector se agr koi job ho to plzzz mujhe bhi contact mre sir 8357898076 mera contact nmber hai
pavan
- 5-Aug-20 @ 7:45 AM
Sir I'm passed iti with electrician. What to I do for my secure career &future...
Sir i m not apprentice. I'm search apprentice. Plzz give me one chance for apprentice Ph. No. 9068383731
Roni
- 1-Jul-20 @ 3:56 PM
Hello my daughter started an apprenticeship in September for 18mth .They have said now it will finish in August because of this virus.Is this correct an what if she doesn't finish the course work because of this ?
Quiche
- 8-Jun-20 @ 9:46 AM
I have completed my 1 Year apprentice from 2018 jan to 2018 dec in INDIAN RAILWAYS.as an electrician,and i got my certificate also. I want a perment job in a company. What can i do next please guide me.
Kamesh
- 26-May-20 @ 7:22 AM
Hi sir iam complited the apprenticeship in Railway in this year please help my next opurtunuty my trade fitter
Appu
- 26-May-20 @ 3:16 AM
Hi sir iam complited the apprenticeship in railway in this year please help my next job
Appu
- 26-May-20 @ 3:11 AM
My L3 apprenticeship is due to end in June, I have asked and emailed on several occasions from December about what will be happening when the apprenticeship comes to an end. Only now (24th April) they have told me that there will not be a permanent position after. Should they have given me more notice?
James
- 24-Apr-20 @ 9:22 PM
my 16 year old daughter is doing hair dressing apprentist the shop has just closed what does she need to do especially with the virus at the moment?
sue
- 21-Mar-20 @ 3:44 PM
my 16 year old daughter is doing hair dressing apprentership the shop has just closed what does she need to do especially with the virus at the moment?
sue
- 21-Mar-20 @ 3:44 PM
Hi, my son is close to completing an apprenticeship with a secondary school. He's already got a degree and now close to completing a level 3 teaching assistant qualification. He's due to finish early april. He got a letter yesterday informing him of his end date and when to expect his p45. He was hoping to get a permanent job with the school. I just wanted to ask if the letter is a generic legal requirement that the school has to send out, or dies this mean they don't have any intentions of offering him a permanent position
Amanda
- 12-Feb-20 @ 1:33 PM
Sir i finished my apprentice as a electrician now what can I do I am tottaly confusedBUBUN
BUBUN
- 1-Nov-19 @ 3:26 AM
This site is as useful as a seized engine. You will not find any helpful info here, do not waste your time seek your answers elsewhere.
Pete
- 22-Oct-19 @ 12:46 PM
Hi, I have been finished my level 2 Apprenticeship for a few monthd, and am going to do level 3. Should my pay increase?
Mulan
- 22-Jun-19 @ 12:43 PM
Hi I'm about to finish my apprenticeship in electrical engineering, my worry is to find a job
Av
- 13-Mar-19 @ 11:34 AM
Hello I'm about to finish my apprenticeship in electrical engineering , I'm worried that I'm going to struggle to get a job
Av
- 13-Mar-19 @ 11:31 AM
Hi I.am coming up to completing my apprenticeship with a surface preparation company as an operative. I've achieved cscs certificate for blasting machine and cpcs for bobcat. They are now saying to confirm my employment I need a full driving licence which they say they asked me to achieve in my one year apprenticeship. I cannot find confirmation of this being asked only word of mouth that it would be beneficial to have s full licence now I'm so worried I'm going to lose this job I enjoy. They are making me sign a letter confirming that to become an operative I had to get my full drivers licence during my one year apprenticeship. My mum has advised me not to sign it and seek advice. Can you help please?
Leigh
- 29-Sep-18 @ 7:23 PM
I started my apprenticeship last September and i'm due to finish next month however i am still 17, and will not turn 18 until next July. With the whole rule that i need to stay in education till i'm 18, i have been offered a full time position at the firm i am an apprentice for. Am i aloud to stay here as a full time job or will i have to go to college/find another apprenticeship etc.?
Higgs
- 19-Sep-18 @ 11:56 AM
I am thinking about doing an apprenticeship instead of a levels-maybe in civil engineering or something like that, I was wondering what qualifications I would come out with at the end of the apprenticeship. Do I go straight into a job after it ends? What's the difference in doing an apprenticeship and doing a levels to go onto university? Thanks
Aaron
- 4-Apr-18 @ 11:54 PM
Taylor - Your Question:
Hello I started my apprenticeship in July 17 I'm 16 years old and more than happy in my job , what happens at the end of my first year , do I have to go back to school or do I carry on working
---
Our Response:
The choice is yours. However, you must then do one of the following until you're 18; stay in full-time education, for example at a college, start an apprenticeship or traineeship and/or spend 20 hours or more a week working or volunteering, while in part-time education or training, please see link
here
.
AnApprenticeship
- 27-Feb-18 @ 11:55 AM
Hello I started my apprenticeship in July 17 I'm 16 years old and more than happy in my job , what happens at the end of my first year , do I have to go back to school or do I carry on working
Taylor
- 26-Feb-18 @ 7:41 PM
Hi there, I haven't recently finished all of my college work (Last June) and I have handed in my portfolio (Last October) Which I think I have passed as they have not sent it back. I was wondering, now that I have finished my college work and I am awaiting my results for my portfolio, if I am still a basically an apprentice of if I am now entitled to my age groups minimum wage. If it helps, my employer has taken me on, but my wage is still at an apprentices.
Sammy
- 9-Jan-18 @ 9:40 PM
Hi, I recently finished my business apprenticeship and the company weren't able to keep me on permanently. However as I worked with the accounts team I have decided I want to study AAT. If I took an AAT apprenticeship would I be entitled to minimum wage for my age or £3.50? I'm 21.
Greg
- 28-Apr-17 @ 7:33 AM
I was signed off my apprenticeship on the 30 of January 2017 and my wages stil haven't gone up when should I be ecspecting a pay rise as I have spoken to my boss and he told me not till the following year
Dj
- 22-Apr-17 @ 11:53 AM
Lily - Your Question:
My apprenticeship is up and they cant taje me in to do my level 3 I leave at the end of this month would I then be able to apply for JSA or am I not entitled im 21?
---
Our Response:
If you have paid National Insurance contributions for the past two years, you should be eligible to claim JSA. You would be advised to speak to your local Jobcentre Plus directly in order to explore your options regarding this.
AnApprenticeship
- 20-Apr-17 @ 12:22 PM