Apprenticeships Vs Conventional Qualifications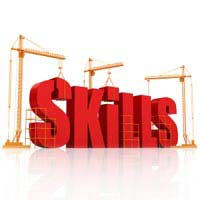 As the modern-day apprenticeship has taken shape, it has adapted and changed. In the past, apprenticeships were less formal; they were not mandated or regulated by the government, and there was no set syllabus.
Today, though, apprenticeships are crafted to fit an educational template. As well as the all-important on-the-job training, apprentices will also be expected to do some classroom-based study. But there remain significant differences between apprenticeships and conventional qualifications.
Apprenticeships Include Qualifications
The first thing to note is that apprentices work towards formal, recognised qualifications. The nature of these qualifications varies depending on the apprenticeship being carried out, but you are likely to find yourself working towards something like a BTEC.
You should also remember that apprenticeships are considered to be equivalent to a range of other qualifications. A standard apprenticeship is equivalent to five GCSE passes at A to C grade, while an advanced apprenticeship is equivalent to two passes at A Level. In some cases a higher apprenticeship may be considered equivalent to a Foundation Degree; this is most common for more technical apprenticeships.
Vocational vs Study-based
Given that an apprenticeship provides you with formal qualifications, perhaps the most important distinction is the way in which that qualification is studied for. Most conventional qualifications require a lot of classroom-based study from the individual in question. Apprenticeships are seen as a way to develop skills, while learning in a different way. This suits many people far better than an exclusively classroom-based approach.
It is important to note, though, that there are 'conventional' study elements in every apprenticeship. Your learning provider (which might be a local college or other further education establishment) will provide a framework for you to complete this study. At least some written work is required in almost every apprenticeship.
Transferable Skills
Conventional qualifications in very specific fields are often difficult to transfer. This means that, having made a choice to specialise, many people with conventional qualifications find it difficult to move between professions or industries.
An apprenticeship, on the other hand, provides you with a specialist qualification – but also with a range of transferable skills that can be applied in a range of sectors. If at a later date you decide that you do not want to pursue a career in whichever field you did your apprenticeship, the transferable skills you have learned should stand you in good stead.
Standing Out
As university attendance has increased, degrees and other related qualifications have been devalued. While a degree used to be a virtual guarantee of employment, nowadays no such security exists.
At the same time, though, an increasing number of employers seem to be placing a high value on apprentices. In many fields it seems that more stock is now placed in apprenticeships than in other qualifications, thanks to the specific on-the-job training that they offer.
This quality of training marks apprentices out as particularly enticing prospects for employment. So, even if you do not end up working for the firm at which you complete your apprenticeship, you may find that it stands you in better stead than a conventional qualification.
Apprenticeships are certainly not for everyone. Some individuals prefer a classroom-based learning experiences, and many wish to progress in industries that require conventional qualifications. But if you wish to enter a vocational profession and you want hands-on training, an apprenticeship may well be the most suitable choice.
You might also like...
Hi This is a strange question. When I got divorced and agreed maintenance with my ex, the order stated that he will pay maintenance while my son is in full time education. As children have to stay in education until they're 18 now, if he took up an apprenticeship when he's 16 is that still full time education?
Loops
- 19-Sep-20 @ 4:22 PM