About Our Site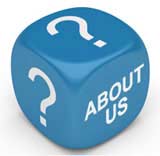 AnApprenticeship was formed to offer a unique reference point on great advice on being or employing an apprentice.
There are so many options available when it comes to training or getting a job, AnApprenticehip was set up to provide a detailed look at this popular and effective career choice.
Our experts have put together a series of articles that provide a single resource for both people thinking about doing an apprenticeship, and employers thinking about taking one on.
It can be difficult to decide which route is best so this site provides the information that is needed to make that decision. From the qualification that can be achieved, to the practical reality of doing an apprenticeship to what can be expected in career progression.
There can be confusion for employers about what an apprenticeship is and how it can benefit their company. This site provides information on choosing an apprentice, how to use them to fill skills shortages and what an employer's commitment should be.
Apprenticeships offer the best of both worlds allowing the opportunity to gain work experience and qualifications while employers are able to bring new skills into their workplace. Our articles break down all the options and information so that people can easily understand them and are able to make informed decisions about their future.

Related Articles in the 'Site Information' Category...