Worksheet: Creating a Career Plan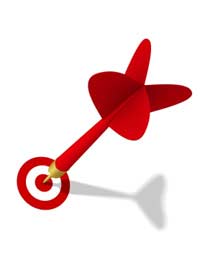 A great way to take control of your career is to set yourself goals that you can work towards. Being clear about what you want and the steps you need to take to get it, will set you on the right track for a successful career.
Looking ahead to what you want to be doing in your career in ten years time can seem like an awfully long time away but gives you some inspiration to work towards. It is good to have this goal in mind but also concentrate on setting yourself achievable goals within shorter timescales so you have something to focus on. Sitting down in your first job and doing this will mean you don't waste any time getting stuck in to your career.
Priorities
To create a career plan you need to be clear about what your priorities are and where you want to be in the future. Do you want to reach the top of the corporate ladder? Would you like to have a flexible career and a family? By knowing what is important to you, you can work on creating a career that meets your needs. Ask yourself these key questions:
How do you see your life in 10 years time?
Which is more important to you: money or time?
How much do you want to be earning in 5 years time?
Who do you look up to and why?
Are you willing to relocate or change companies?
Do plan to work when you have children?
What can you do this year to progress your career?
What changes do you want to have made in 3 years time?
Now take a look at your future career progression, Work out what you would like to be doing in 10 years time and how you are going to get there. Set yourself three achievable goals for each career stage. It is fine to be ambitious but also be realistic about what you can achieve in that amount of time.
1 year
• ………………………………………………….• ………………………………………………….• ………………………………………………….
3 years
• ………………………………………………….• ………………………………………………….• ………………………………………………….
5 years
• ………………………………………………….• ………………………………………………….• ………………………………………………….
10 years
• ………………………………………………….• ………………………………………………….• ………………………………………………….
My ultimate career goal is……………………………………………………………………………………………
Re-assess And Re-Evaluate
As you go through life you will from different opinions about your career and what you want from it. Your priorities and circumstances will change and you may decide you no longer want the goals that you set. It is important to re-visit your goals yearly and re-assess what you have achieved and where you would like your career to take you. Try and be honest and objective about your achievements and what areas you can change or improve on.
Setbacks
Unfortunately, as much as you plan, life doesn't alwayd go the way that you intended. You may miss out on a promotion, be made redundant or face a personal problem at work. If something negative happens to you, see it as a learning curve and decide how you can move onwards and upwards. The most successful people are adaptable and able to use negative experiences to there advantage by creating a new path through their career.
An Apprenticeship is sponsored by Purely Energy, who have funded a lot of our content. If you are looking for a low cost business energy supplier, take a look at their website.
AN APPRENTICESHIP IS FOR SALE.
This website is for sale [more info].
You might also like...