How Does My Organisation Become a Learning Provider?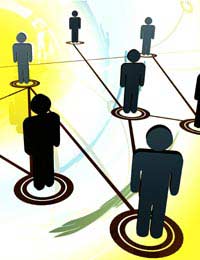 Learning providers help to make apprenticeships possible. They are a vital element of the apprenticeship process, and enable many businesses to offer training that they would otherwise not be qualified to provide.
If you already run or work for an educational establishment, you might consider becoming an apprenticeship learning provider. This can raise your profile, and help you to help more students.
What is a Learning Provider?
Learning providers take on responsibility for the classroom-based element of an apprentice's training. While the employer provides the on-the-job learning, many are unable to offer the more formal aspect of the training scheme – either because they lack the resources or because they simply do not have anyone in-house with the necessary skills.
Learning providers work with employers and apprentices to ensure that every aspect of the training is provided. They also sometimes take on a pastoral role, ensuring that apprentices are coping with the scheme.
Why Should we Become a Learning Provider?
Schools, colleges or universities are often apprenticeship learning providers. Many establishments of this sort offer their services to businesses and apprentices as a way of extending their reach and fulfilling their community services remit.
It is worth remembering, though, that learning providers can also benefit from extra funding. The National Apprenticeship Service (NES) will meet as much as 100 per cent of the cost of training an apprentice, depending on their age. Even if the full costs of training are not met by the NES, learning providers can generally come to a suitable arrangement with the business in question to ensure that they are not out of pocket.
What are our Responsibilities?
Learning providers are responsible for administering a key element of the apprenticeship training scheme. Apprenticeships now operate according to a number of different frameworks. Apprentices will follow the framework that relates to their chosen field. As a learning provider, it is vital that you understand and follow these frameworks.
Many learning providers choose to specialise in a specific area. For example, you might choose to offer support to businesses running accountancy apprenticeships if you have suitable expertise in your organisation. At the same time, though, you might not know anything about gas fitting – so you would probably choose not to take on apprentices working in this field.
How do we Register?
There is no formal registration process for apprenticeship learning providers, beyond your statutory educational requirements.
That said, there are several national registers of learning providers, and there are significant benefits associated with these. As a learning provider you presumably want businesses and apprentices to be able to find you, and registering with one of these databases helps to make this possible. The National Apprenticeship Service database and the UK Register of Learning Providers should probably be your first port of call here.
Remember, though, that many businesses find learning providers simply by contacting their local educational establishment. You should therefore make sure that you are approachable. You may also wish to consider contacting suitable local businesses directly.
Learning providers have a vital role to play in apprenticeships. By becoming a learning provider you can help more young people fulfil their potential.
You might also like...
Sara or Wendy - did you get any further advice on how to set up your own company.I too would love to do this but struggling to find out answers to any questions I have, for example - to apply to ROATP - what is classed as 12 months of business accounts?Would invoices for my services as a freelance assessor and IQA class as trading?
Hi there, I am an NVQ Assessor who would like to deliver training to learners under my own company but I don't know where to start with the whole process! I would like practical, step-by-step advice/ guidance in how to become a training provider. The Government website is so unfriendly...
SARA
- 7-Oct-19 @ 12:59 PM
hi there i have been a tutor for several years and would like to set my own company up and become atraining provider as my classes send my all over the country Can someone help me to understand how to go about it?
wendy
- 12-Sep-19 @ 6:53 PM
Wenaz - Your Question:
This is been helpful I am trying to set up as an apprenticeship provider. Are there any mentors about or would anyone volunteer to mentor me please.
---
Our Response:
You can see more information via the gov.uk link
here
, which may help you further.
AnApprenticeship
- 2-Mar-18 @ 3:23 PM
This is been helpful I am trying to set up as an apprenticeship provider. Are there any mentors about or would anyone volunteer to mentor me please.
Wenaz
- 2-Mar-18 @ 1:11 PM
I'd like more info on joining the ukrlp please I am a trainer for beauty and semi permanent makeup so tht maybe it be a good idea I would need cost s as well if any apply and how to go forward many thanks
Miss sparkles
- 2-Mar-17 @ 2:35 PM
@BEME - apart from taking advice direct from our site by signing up to the National Apprenticeship Service database and the UK Register of Learning Providers, you might get some more information via the Skills Funding Agency. It is responsible for giving colleges, training organisations and employers the right funding help, and allows you to register for opportunities to tender, link
here
. I hope this helps.
AnApprenticeship
- 30-Oct-14 @ 10:06 AM
I am a registered community interest company and would like to be an apprentice training provider.What is the first step to accomplishing this please?Thank you
BEME
- 29-Oct-14 @ 1:40 PM