Your Rights as an Apprentice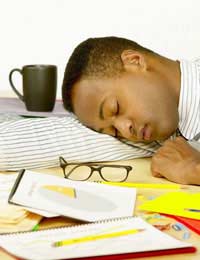 When you start an apprenticeship your employer essentially takes you on as an employee. This means that you have the same employee rights as any one else and that your employer cannot exploit you.
Although you will still be training during your apprenticeship scheme, you will receive a regular wage and still be entitled to holidays, fair working hours and rest breaks.
Working Hours
There are laws in place to protect how many hours you can be made to work at any time. The limit for an average working week is 48 hours, or 40 if you are under 18. You can work more than this in one week but over a 17 week period it must average out to less than this.
You are also entitled to at least one 20 minute break for every six hours that you work and at least 11 hours off between shifts. This the law and unless you opt out, you have the right to refuse to work any more than this.
Holiday Entitlement
As an apprentice you will be entitled to at least one and a half days' paid holiday for every month of your training - you will also get bank holidays. Check your contract of employment to see what you have been given. You also have the right to at least 24 hours free from work in an week or 48 hours free in two weeks. This increases to 48 hours free from work in a week if you under 18.
Wages
Even though you are on an apprenticeship scheme you are treated as an employee and therefore will be paid a regular wage. This money will be paid weekly or monthly to you and you have to pay tax and national insurance on your earnings.
The National Minimum Wage for apprentices until April, 2018 for age under 19 or aged 19 or over but in the first year of their apprenticeship is £3.70 per hour. Apprentices over the age of 19 and who have completed one year of their Apprenticeship are entitled to receive the National Minimum Wage applicable to their age. These rates apply to time working, plus time spent training that is part of the Apprenticeship.
Employers are free to pay above the new wage and many do so, but employers must ensure that they are paying their apprentices at least the minimum wage.
If an apprentice is on a higher wage, the employer must continue to pay that for the remainder of the training or until the apprentice becomes eligible for the full national minimum wage.
Whatever you agree on, make sure that you have it in writing and they don't try to take any illegal deductions.
Fair Treatment
As an apprentice or as an employee, you have the right to be treated fairly in all aspects of your work. This means that as well as being paid regularly, being given holiday and not being made to work too many hours, you should not face any discrimination or danger.
Your rights include adequate health and safety training and prevention. They also include being able to work happily without being discriminated against for your race, religion, age or gender. If you think this is happening then you must report it.
When you are taking part in an apprenticeship scheme you should be given the same employee rights as other members of staff. These include fair working hours and rest breaks, as well as being given your full holiday entitlement.
You should also not face any other unfair treatment such as discrimination or poor health and safety. If you think your employer is breaching any of your rights then you must speak up and report them. Now, investigate health and safety for apprentices here.
You might also like...
Hi My son has been doing his apprentice nearly a year. Some weeks he only works 2 days Some months only gets paid £120 because he isn't asked to work some days?? Can they do this?? Some days he works from 7am until 6pm traveling site to site 18 years old
Mills
- 13-Mar-19 @ 4:57 PM
Hi my daughter is doing a apprenticeship in a medical centre on Friday she went into work and had her in office over a letter which shud have been scan which she did and they are saying she didn't do it the thing is she ain't been trained for this it's someone else job but apparently theyou give her all these jobs to do and ain't had training two weeks ago her apprenticeship boss told her sheUstinov get more traiming or she's gunna fail her apprenticeship she told her that the manager won't train her up on things my daughter told her boss and her boss went mad so now on Friday she went in office over this letter which was not her fault and they have dismiss her 5 mins before her shift ended they have never give her any notice of this just a few meetings on Friday can they do this to her
Les
- 24-Feb-19 @ 5:20 PM
My son has been doing an apprenticeship now for nearly 7 weeks and not been paid a penny every time he asks the guy he fobs him of,I have now had enough of this situation and I wandered if you knew how i could report him to .
Bev
- 16-Feb-19 @ 9:53 PM
My son walks for an hour to meet his boss to be picked up for work. One day last week he was waiting for his boss for an hour and half when someone else came down and told him his boss was sick and to go home. He has not been paid the this day! Is this correct as he did turn up for work and it's nit his fault his boss was sick. Thanks
I have 5 months left of my apprenticeship but need to change employers as I need one in my home town due to a family member being terminally ill. Do you reckon I can change employers if I found one to take me on without having the current employer moan
Kirsty
- 10-Feb-19 @ 6:58 PM
My daughter is 3 months into her apprenticeship as a pharmaceutical assistant, she loves the job but is getting constantly bullied and put on by the other two girls in the pharmacy. She has tried to report it to her boss who doesnt seem to be doing anything about it and my daughter now dreads going to work everyday. Wot can she do about it?
Hey I'm 19. I started my apprenticeship at 18 a few days before I turned 19. I'm coming up to my second year on the apprentice ship, will I be getting paid my minimum wage, or the 3.70 standard? My tutors told me because I started the apprenticeship before I was 19, on the second year they can still pay my the cheap apprenticewage... Anyone weigh in on this? Can't find the information anywhere
Jeryybob
- 1-Feb-19 @ 5:50 PM
My daughter as started a child minder assistant apprenticeship and is six months into her course, her employer isn't consistent with the hrs of a working week, and also rings 20mins before she starts work to say she doesn't require her in on the day and he as to take it unpayed. Is this allowed?
Leigh Allsopp
- 21-Jan-19 @ 1:57 PM
My son is 18 and started his apprenticeship in Sept 2018, he was told he would need to go to college one day a week, however they still have not sorted out his college placement and he has been with them over 4 months now. He has emailed on several occasions asking what's happening and they haven't responded. They had said it was a 3 year apprenticeship but this will just delay his finish date. I also think it's unfair as they are paying him apprenticeship wages but not giving him the training therefore it's just cheap labour for them. Is there anyone we can contact about this? Thanks
Clare
- 8-Jan-19 @ 6:51 PM
Hello, My daughter has been given a weeks notice, that her employer is terminating her apprenticeship, she's only 4 months in and it seems very short notice and unfair any advise? Thank you
Clare
- 18-Dec-18 @ 7:46 PM
Hi my son is 17 and is going to start apprenticeship in Accountancy . He has been told for first 6 weeks he will not get paid. Is this right ...seems unfair
Fiona
- 28-Nov-18 @ 12:46 PM
Hi My son is 18 on a security apprenticeship just started his 2nd year. He's now expected to be on call every 3rd week he's expected to go out at any time of the night if his pager goes off and can't fix the issue over the phone he's also carrying out services on alarm panels by himself not every day but is this allowed? I'm struggling to find the right people to speak with regarding the above can anyone point me in the right direction? Thanks
Jimbob
- 26-Nov-18 @ 7:00 PM
My son is in a 4 year welding apprenticeship, he has been there over a year. Last week he has gastroenteritis from the Monday returned to work on the Wednesday but they sent him home and told him not to returnuntil he was fully recovered. They have deducted a weeks pay from his monthly wage. Is this right.
Rascal
- 26-Nov-18 @ 6:59 PM
My daughter has just been told after 8 months that she is not up to the job and been moved departments and is no longer an apprentice. Can they do this?
JB
- 26-Nov-18 @ 11:46 AM
Hi, my son has just started an apprenticeship advertised at 40 hours a week, however from the time he is being picked up and dropped homehe is completing 12- 13 hour days, (for which he is not being paid for) is this acceptable. i personally think it is a lot of hours to work but, appreciate it is not easy find employers in my area for apprenticeships, so he is lucky. Many thanks
Flossie
- 16-Nov-18 @ 12:01 PM
My Grandson has been an apprentice since February of this year. He has been working 12 hour days most of that time over a 5 day week. He has been told he has to start working a 6 day week, if he refuses they say he will be fired. Surely that cannot be right. He is 21, can you please give us some advise.
Lindy
- 15-Nov-18 @ 7:23 PM
My Grandson has been an apprentice since February of this year.He has been working 12 hour shifts for most of the time over a 5 day week. He has been told he has to work some 6 day weeks or he will be fired. Surely that is not right. He is 21. Can you please advise.
Lindy
- 15-Nov-18 @ 7:17 PM
I have just started an apprenticeship on Monday, I am not being given any breaks, and I'm expected to work 7 and a half hours Monday to Saturday, (37.5 hours a week!) however, they're expecting me to do a lot more hours than I am supposed to. As a 17 year old, doing research, majority websites I have looked on have said that I should be working 40 hours across a 17 week period. Is this correct or should I be doing the full hours per 1 week?
Hi my Son of 16 has been offered an apprenticeship in Engineering but the first 2 months are without pay. Is this legal or are the employers taking advantage? He has costs associated with travel to and from work/training and lunches.
bulwiz
- 27-Oct-18 @ 1:01 PM
I am starting my second year in a nurserytoday I was told that my hours would be cut to 20 hours and I would not be needed during school holidays. That means no work for 3weeks at xmas and 6 weeks in the summer plus half terms.I would be without wages for 11 week during the year. Can they do this
Kel
- 23-Oct-18 @ 6:34 PM
I'm under 18, in a hairdressing apprenticeship. I am booked out for a hour break each day from Tuesday to Friday. Often I am made to go on lunch late and not given the time back or pulled off lunch to work. I am also required to turn up at work 15 minutes early without pay and if I am late am warned with a disciplinary. I am given no breaks on Saturday. And only get 3 hours training each week. I am not allowed to leave work at 6. I am forced to stay behind and clean up. We have sheets where we write our hours down to the exact time and I write down how much overtime I've done each week and each month I receive the same salary. I don't get paid for any overtime. I want to know what I can do to improve my situation.
Bouncydream
- 22-Oct-18 @ 8:35 PM
My son is in his 2nd year as an electrical apprentice working for a small company. He is 18(19 in December) earning £3.70 an hour. The last 2 weeks he's worked over 60 hours including weekends. He wasn't allowed to take Zuma off with his boss telling him 'he'd have a black mark' if he did. He's getting demoralised as doesn't receive any overtime pay. What do you think, is this exploitation?
I am an apprentice for an employer and once a week I go into a college and study and the remaining 4 days a week I am working over 30 hours. I think I should be entitled to my full 20 days holiday and I should be paid when I am at my college studying however my employer does not agree. What should I do?
Kira5693
- 26-Sep-18 @ 8:41 PM
My son is struggling to find a placement for an IT Networking apprenticeship. The handlers of the scheme don't seem to be doing anything. My son has tried lots of places but has been unsuccessful up to now. Would he be able to claim job seekers allowance, any other benefit or at least have his 'Stamp' put on whilst he's in this position? Any pointers would be greatly appreciated.
Hi, I'm 18 in two week and have already done my first year as an apprentice in a nursery/pre School. Does my wage go up at all? Or do I have to wait till in 19...?
Preschoolapp
- 24-Sep-18 @ 11:09 AM
Hi an apprenticeship started April 2017 for 12 months at a school. The school then changed to an academy in November 2017 so the school said the apprentice wage starts again from November 2017 for 12 months even though 7 months of the apprenticeship had already been completed. So it's now been 17 months at the apprentice wage which should go up to minimum wage after 12 months. Does anyone know if that is correct or should the wage have been increased in April 2018. Thanks
LMC
- 20-Sep-18 @ 9:39 PM
My younger brother has just finished his apprenticeship at a large engineering company as a maintenance engineer. He is due to transition into his first substantive role, but is being offered pay which is significantly less than other people doing the same job (10k pa), and the terms offfered to external recruits into the company for that role. This feels wrong to me and discriminatory, but I want to know what rights he has from a legal standpoint. The company I work for (a major aerospace engineering company) has a single pay structure for roles similar to the one he is going into, which doesn't differentiate between apprentices or current employees to the same extent. He has tried to discuss this with his manager, who will not change his stance. Please can you help, or point me in the direction of someone who can?
Hi I am 19 and in the first year of an apprenticeship at a Nursery. I started in October 2017. I have received no formal training. I have only seen a training advisor twice. The original advisor left the business and I heard nothing. I recently chased them up to be told my employer had removed me from their scheme in May this year without telling me. They have not assigned me to a new provider. I have therefore been working an average of 40 hours a week and receiving only apprentice rates for the first 32 hours. I have been told today after several weeks of chasing that a new provider is due to visit and sign me up but that it will most likely mean I have to start my apprentiship again. This means I have wasted almost a full year working for less than the legal minimum wage, doing the same job as full time employees and have no qualification to show for it. Is there anyone I can talk to before I seek independent legal advice. Thank you.
CRAGGER
- 21-Aug-18 @ 9:42 PM
As a 16 year old, can I work on occasion, a 9 hour day for 4 days and take the Friday off totalling a 36 hour working week ?
Wheezy
- 20-Aug-18 @ 12:58 PM
I started my apprenticeship October 9th 2017 aged 19, I turned 20 October 15th... I won't have gained my qualification until November/December 2018 but will turn 21 in October. Does this make me entitled to national minimum wage?
KK
- 20-Aug-18 @ 12:44 AM