Your Rights as an Apprentice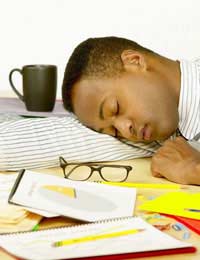 When you start an apprenticeship your employer essentially takes you on as an employee. This means that you have the same employee rights as any one else and that your employer cannot exploit you.
Although you will still be training during your apprenticeship scheme, you will receive a regular wage and still be entitled to holidays, fair working hours and rest breaks.
Working Hours
There are laws in place to protect how many hours you can be made to work at any time. The limit for an average working week is 48 hours, or 40 if you are under 18. You can work more than this in one week but over a 17 week period it must average out to less than this.
You are also entitled to at least one 20 minute break for every six hours that you work and at least 11 hours off between shifts. This the law and unless you opt out, you have the right to refuse to work any more than this.
Holiday Entitlement
As an apprentice you will be entitled to at least one and a half days' paid holiday for every month of your training - you will also get bank holidays. Check your contract of employment to see what you have been given. You also have the right to at least 24 hours free from work in an week or 48 hours free in two weeks. This increases to 48 hours free from work in a week if you under 18.
Wages
Even though you are on an apprenticeship scheme you are treated as an employee and therefore will be paid a regular wage. This money will be paid weekly or monthly to you and you have to pay tax and national insurance on your earnings.
The National Minimum Wage for apprentices until April, 2018 for age under 19 or aged 19 or over but in the first year of their apprenticeship is £3.70 per hour. Apprentices over the age of 19 and who have completed one year of their Apprenticeship are entitled to receive the National Minimum Wage applicable to their age. These rates apply to time working, plus time spent training that is part of the Apprenticeship.
Employers are free to pay above the new wage and many do so, but employers must ensure that they are paying their apprentices at least the minimum wage.
If an apprentice is on a higher wage, the employer must continue to pay that for the remainder of the training or until the apprentice becomes eligible for the full national minimum wage.
Whatever you agree on, make sure that you have it in writing and they don't try to take any illegal deductions.
Fair Treatment
As an apprentice or as an employee, you have the right to be treated fairly in all aspects of your work. This means that as well as being paid regularly, being given holiday and not being made to work too many hours, you should not face any discrimination or danger.
Your rights include adequate health and safety training and prevention. They also include being able to work happily without being discriminated against for your race, religion, age or gender. If you think this is happening then you must report it.
When you are taking part in an apprenticeship scheme you should be given the same employee rights as other members of staff. These include fair working hours and rest breaks, as well as being given your full holiday entitlement.
You should also not face any other unfair treatment such as discrimination or poor health and safety. If you think your employer is breaching any of your rights then you must speak up and report them. Now, investigate health and safety for apprentices here.
You might also like...
My son has been working as an electrical apprentice at a paper mill for 2 years, the mill is now closing.He is halfway through his course.Where does this leave him? Is it up to his training provider to help find him a placement so that he can carry on? It's all a bit of a mess :(
Beaver2111
- 13-Jul-19 @ 7:23 AM
I'm starting an apprenticeship which is far away from me and I have a feeling that I will not like it. This is because I tried to find an apprenticeship locally and I do not want to waste the company's time if I decide to quit.
Sponge bob
- 28-Jun-19 @ 5:11 PM
Hi i work in a school and have an apprenticeship on a monday i go to collage but the collage year as now finsished and their not telling me monday i have to go to work now and do my cpllage work in my own time is this right
Bell
- 23-Jun-19 @ 1:15 PM
I'm a apprentice I get just under everyone else but the company hasn't started me on the corse work yet I'm 5 months deep in a year long where do I stand I feel used as all I have done is work in a pear with some one next to no traning and get told by others ie management that I'm to slow however I'm faster then most and management I asked today what's go I g on with my app and I was told I don't know not my problem where do I stand with that and I'm a suffer with adhd everyone just laughs but it dose affect me I have told the employer this I feel very confused and I'd like to move forward with my app and progress to an employee please help I'm going insane
Jboy
- 19-Jun-19 @ 5:46 PM
Hi A young girl at our company has completed a One Year Apprenticeship in Business Admin and has been paid £3.90 per week.Now she's completed this, the company have told her to do another One Year Apprenticeship in Customer Service and again she will be paid £3.90 per week although she does a full time job and works as hard as everyone else. Is this right and is this allowed as I feel she's being taken advantage of. Regards, Freddy
Freddy
- 17-Jun-19 @ 1:44 PM
As a apprentice am I allowed to do two 12hour shifts one after another then other days 9.5,bith days of weekend I'm being mdr to do 12days both.
Titch
- 15-Jun-19 @ 7:43 AM
Is there a minimum amount of hours an apprentice can work. We have a student who is attending college 2 days per week but is wanting to work with us for 3 days per week. Would he still be classed as an apprentice if he's only working 3 days with our company. Would it be classed as an apprenticeship?
Lexf
- 13-Jun-19 @ 5:22 PM
I started my apprenticeship my boss told me before they properly sign me up for it they like to give us a week to settle in and see if we like it or not. Nearly a year later I never got signed up for my apprenticeship. I was paid apprentice wage the whole time they then took me on full time since they waited too long to sign me up. Is that legal? (I had Asked on multiple occasions about it and they told me not to worry about it.)
rennie
- 7-Jun-19 @ 7:33 PM
Hi, I'm just wondering.. Can an apprentice working in the NHS work from home? I've tried to ask my manager on multiple occasions but never got a direct answer and it's beginning to bug me. Thanks
Wardy
- 6-Jun-19 @ 10:48 AM
I work for a company who have basically false advertised. Said I could work 3 days, then it was 4 days and now I'm here five days a week. Apparently I could earn good commission. Once I hit my target and over exceeded it, I didn't get my money. Said I had to do something else in order to get it. Also said to me they are now halfing the commission , due to the other department not working hard. So they get some money out of , so they do there job.. meaning me and my other team mate loose out? How is that even possible.
Britt
- 3-Jun-19 @ 12:18 PM
Hi. My son is 16yrs old and has recently started an apprenticeship as a chef. We were assured that he would do at least 30hrs a week and as yet he has only done 13hrs over a weekend. When I spoke to the company they told me that they couldnt up his hours until he had passed his kitchen hygeine level 2. But surely he shouldnt have been allowed in the kitchen at all till he gad completed it. He was told initially that he would do half in the kitchen an half waiting on tables. This gas not happened. He alsi has ADHD and mild Autism both of which they are aware of but seem to be penalising him over. Could you please give me some advice on how to handle this and who is best to talk to. Many thanks Sam
Sam
- 20-May-19 @ 7:41 PM
I have finished my apprenticeship and I'm now leaving to do another job my employer is deducting the cost of the training from my final wages is she allowed to do that
Tia
- 13-May-19 @ 2:47 PM
I have completed a 15 month apprenticeship but plan to start another apprenticeship will I only receive the 1st year rate of pay when I start because it a new apprenticeship? Await your advice.
Jane
- 9-May-19 @ 2:50 PM
Hi, I started my business admin apprenticeship in December and since then my supervisor has consistently belittled me in front of other employees, once I caught him insulting my work to a sales rep who I have to work with on a daily basis. It's a small business with only a few of us in the office so I can't exactly ask for a different mentor. The company's owner has said they have spoke to him and that he will retire soon, however I'm not sure I can put up with this any more and I worry that one day I'm going to say something stupid to him and end up losing my job. Can i get some advise please.
ward
- 26-Apr-19 @ 4:17 PM
Hi, My daughter has started an apprenticeship in September 2018. Working four days a week Monday to Thursday completing college work on Friday. She has now been asked to work Sunday opening and running the shop alone. I am concerned about the lone working, never mind the extra responsibilities for no extra pay. Is this allowed ??. Thanks
Rich
- 26-Apr-19 @ 1:47 PM
My 18 yr old son started his apprenticeship yesterday, and he has gone away to weymouth to finish a job, for the rest of the week, he was under the impression he was going to be provided food, but he hasn't...he was taken to a tesco, after working 9am til 5pm without any lunch..or breakfast as they left byfleet at 6 am to travel to weymouth, and was told to buy his own stuff for the week....surely they should provide at least breakfast and dinner,? Hes now really homesick and wants to come home and give it up...I had to transfer him £50 to survive, which has left me with nothing, as im on benefits, any advice would be great...thanks
Witchycat78
- 24-Apr-19 @ 11:54 AM
I'm currently undertaking a tattoo apprenticeship. I'm required to work 5 days a week and it is totally unpaid. No travel expenses (I have to travel an hour to get there and hour back) costing about £13 a day. No lunch provided. The hours are long varying from 8-10 hours per shift. The expected length of the apprenticeship is roughly about a year and a half. I recently got very ill due to lack of sleep and no being able to afford to eat properly and I asked for a couple days off to recover. They said I wasn't allowed and had to ask the owner if it was really that bad. Which didn't seem right to me, considering I'm basically a full time unpaid employee. I don't know whether what they're doing is legal or not and what my rights are. I want a career in tattooing and this seems to be the only option right now, but i dont think i can carry on this way. Its effecting my health and i cant afford to get by without any money. Any advice would greatly be appreciated.
Tracey100
- 18-Apr-19 @ 6:07 PM
My son is 17 and in his first year of a plumbing apprenticeship he has been 3 min late this morning so he been sent home without pay to teach him a lesson can they do that
Nad
- 17-Apr-19 @ 12:45 PM
Hi, my son qualified from his apprenticeship in September, and the company finally increased his wage (due to now being qualified) in January. Should he receive back pay for the increase he wasn't paid since he qualified? So as from September, he was working as a qualified technician but still receiving his apprenticeship wage up until January? Many thanks
SDG
- 11-Apr-19 @ 9:21 AM
I have been doing a carpentry/joinery apprenticeship for just over a year now, I get £35 a day for an 8/9 hour day I work 4 days in the week and have one day at college which I am paid for, do you think I should ask for a raise yet?
Hi im 16 years old and i started my apprenticeship last November. My aporenticeship is Business Administration. When i applied for the apprenticeship i was asked to go to the college which would be the training provider and complete three tests (maths, english and ict). I passed the math and english but failed the ict. Once i was offered the job i was told i would have to complete a cource in ict at the college on a Tuesday (which i would be paid to do)along with 'corse work' for my apprenticeship (unpaid). I have now completed the ict course and only have my course work to do. I am working 40 hours a week and when i am away from work im spending alot of my time doing the cource work. I am not given anytime during that 40 hours at work to complete any cource work. Please could you tell me should i be given time within my working hours to comolete cource work for my apprenticeship. Or should i be paid for the hours of cource work i do at home. To be honest when im away from work all i want to do is relax, spend time with family or friends not complete cource work all the time, so im hoping that i should be allowed time at work to do so as i know other people in apprenticeships who are given the time.
Jacko
- 2-Apr-19 @ 1:18 AM
My name is Sarah and I am 16 years old and I recently just started an apprenticeship in childcare I have been there for a week and a half and I am doing 10 hour shifts. Is that allowed or do I have to do 10 hour shifts because at the end of the day I am exhausted but I have to do it. I thought that the maximum hours of work for under 18 is 8 hours a day. So I am confused and stressed.
Sarah rose
- 30-Mar-19 @ 9:58 AM
Hi my daughter is a child care apprentice and has been in the same nursery for almost a year and a half. Her employers are beginning to get difficult about her collage days and trying to stop her going. Are they allowed to do this? They are also being difficult about her going to her diabetic hospital appointments and asking her to re arrange it for the half term holidays. Is this allowed?.
Vicki
- 26-Mar-19 @ 12:37 PM
Hi, I started A bricklaying apprenticeship at Carillion in 2015 I was 18 at the time. During that time I've been doing a level 2 nvq and still up to this date I have not officially got any qualifications. Obviously due to the collapse of carillion in early 2018, it really has had a negative impact on myself and other apprentices. CITB said they will take over from carillion and help us all out and make sure we will get our qualifications, however they have been saying that since last year and we are all still waiting. Even though I have finished all paper based and practical work, as as a result of this I have been held back on progressing into my level 3 and have still been on a apprenticeship wage for almost four years even though the duration of my apprenticeship was meant to be two years. Therefore I am seeking advice whether if I should pack in my apprenticeship and head towards another career path seen as at this rate I will never receive my qualification.
Esso1997
- 24-Mar-19 @ 10:25 PM
Hi My son has been doing his apprentice nearly a year. Some weeks he only works 2 days Some months only gets paid £120 because he isn't asked to work some days?? Can they do this?? Some days he works from 7am until 6pm traveling site to site 18 years old
Mills
- 13-Mar-19 @ 4:57 PM
Hi my daughter is doing a apprenticeship in a medical centre on Friday she went into work and had her in office over a letter which shud have been scan which she did and they are saying she didn't do it the thing is she ain't been trained for this it's someone else job but apparently theyou give her all these jobs to do and ain't had training two weeks ago her apprenticeship boss told her sheUstinov get more traiming or she's gunna fail her apprenticeship she told her that the manager won't train her up on things my daughter told her boss and her boss went mad so now on Friday she went in office over this letter which was not her fault and they have dismiss her 5 mins before her shift ended they have never give her any notice of this just a few meetings on Friday can they do this to her
Les
- 24-Feb-19 @ 5:20 PM
My son has been doing an apprenticeship now for nearly 7 weeks and not been paid a penny every time he asks the guy he fobs him of,I have now had enough of this situation and I wandered if you knew how i could report him to .
Bev
- 16-Feb-19 @ 9:53 PM
My son walks for an hour to meet his boss to be picked up for work. One day last week he was waiting for his boss for an hour and half when someone else came down and told him his boss was sick and to go home. He has not been paid the this day! Is this correct as he did turn up for work and it's nit his fault his boss was sick. Thanks
I have 5 months left of my apprenticeship but need to change employers as I need one in my home town due to a family member being terminally ill. Do you reckon I can change employers if I found one to take me on without having the current employer moan
Kirsty
- 10-Feb-19 @ 6:58 PM
My daughter is 3 months into her apprenticeship as a pharmaceutical assistant, she loves the job but is getting constantly bullied and put on by the other two girls in the pharmacy. She has tried to report it to her boss who doesnt seem to be doing anything about it and my daughter now dreads going to work everyday. Wot can she do about it?