Your Rights as an Apprentice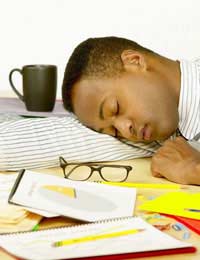 When you start an apprenticeship your employer essentially takes you on as an employee. This means that you have the same employee rights as any one else and that your employer cannot exploit you.
Although you will still be training during your apprenticeship scheme, you will receive a regular wage and still be entitled to holidays, fair working hours and rest breaks.
Working Hours
There are laws in place to protect how many hours you can be made to work at any time. The limit for an average working week is 48 hours, or 40 if you are under 18. You can work more than this in one week but over a 17 week period it must average out to less than this.
You are also entitled to at least one 20 minute break for every six hours that you work and at least 11 hours off between shifts. This the law and unless you opt out, you have the right to refuse to work any more than this.
Holiday Entitlement
As an apprentice you will be entitled to at least one and a half days' paid holiday for every month of your training - you will also get bank holidays. Check your contract of employment to see what you have been given. You also have the right to at least 24 hours free from work in an week or 48 hours free in two weeks. This increases to 48 hours free from work in a week if you under 18.
Wages
Even though you are on an apprenticeship scheme you are treated as an employee and therefore will be paid a regular wage. This money will be paid weekly or monthly to you and you have to pay tax and national insurance on your earnings.
The National Minimum Wage for apprentices until April, 2018 for age under 19 or aged 19 or over but in the first year of their apprenticeship is £3.70 per hour. Apprentices over the age of 19 and who have completed one year of their Apprenticeship are entitled to receive the National Minimum Wage applicable to their age. These rates apply to time working, plus time spent training that is part of the Apprenticeship.
Employers are free to pay above the new wage and many do so, but employers must ensure that they are paying their apprentices at least the minimum wage.
If an apprentice is on a higher wage, the employer must continue to pay that for the remainder of the training or until the apprentice becomes eligible for the full national minimum wage.
Whatever you agree on, make sure that you have it in writing and they don't try to take any illegal deductions.
Fair Treatment
As an apprentice or as an employee, you have the right to be treated fairly in all aspects of your work. This means that as well as being paid regularly, being given holiday and not being made to work too many hours, you should not face any discrimination or danger.
Your rights include adequate health and safety training and prevention. They also include being able to work happily without being discriminated against for your race, religion, age or gender. If you think this is happening then you must report it.
When you are taking part in an apprenticeship scheme you should be given the same employee rights as other members of staff. These include fair working hours and rest breaks, as well as being given your full holiday entitlement.
You should also not face any other unfair treatment such as discrimination or poor health and safety. If you think your employer is breaching any of your rights then you must speak up and report them. Now, investigate health and safety for apprentices here.
You might also like...
My son is three years into a four year apprenticeship however his company are no longer sending him to college. Is this right? Can he still be an apprentice if they are not educating him?
Jay
- 18-Nov-20 @ 3:48 PM
My grandaughter is doing an apprenticeship in a nursing home she's doing 12hr shifts and is not getting hardly any study time, the company said she would get one study day a week which she could do at work, but she only been getting one a month and that's only if they are fully staffed and it's only 6hrs is this right.
My daughter has started an apprenticeship through the government website. Since starting they have put her on a rota to work on call all weekends. They are not paying her to do this. So a 7 day working week. They won't let her go to college to learn. And last but not least they made her go in when she was told she has to isolate through test and trace. I don't know what she can do. There doesn't seem to be any channel to talk to. Please can you advise me?
emma
- 13-Nov-20 @ 6:04 PM
Due to covid my son was unable to apply for a plumbing and gas heating apprenticeship and was advised to sign up for a college course until an apprenticeship became available.He's come home from college today and been advised to apply for three apprenticeship but been told he will have to pay towards the four year course once over the age of 19, is this correct?
Nikki
- 10-Nov-20 @ 6:37 PM
I have been on furlough since april from my4 year electrical engineering apprenticeship. I have 12 months left of the apprenticeship to do Last week I was called in and made redundant, given a cheque for £500 and told they would help me with my cv. Is there anywhere I can go for advise please
Devo
- 6-Nov-20 @ 8:13 AM
I have been on furlough since april from my electrical engineering apprenticeship. Last week I was called in and made redundant, given a cheque for £500 and told they would help me with my cv. Is there anywhere I can go for advise please
Devo
- 6-Nov-20 @ 8:09 AM
I am doing an apprenticeship in a hotel in the restaurant as a chef I am 17 years old and they've asked me to work until 11:30pm and because my last bus home is 11pm they provide a taxi for me. However I will be alone in the kitchen for about 2hours before I finish. Is this allowed?
Maisie
- 23-Oct-20 @ 3:34 PM
I have been doing my apprenticeship with North lancs for 3 and a half years and still havnt had a chance to even pass my level 2 yet. Is they anything that can be done about this and am I able to take it further as I'm still on minimum apprenctice wage and I should have been able to take my wage up of apprentice wage 1 and a half years ago. If anyone can help that would be great cheers
Callum Blundell
- 21-Oct-20 @ 9:54 AM
My daughter is 21 and in her 1st year of her apprenticeship. She works the maximum hours which is fine but they have asked her to work on Saturdays. My question is should she be paid more on a Saturday?
Steve72
- 7-Oct-20 @ 8:03 PM
my 17 year old daughter is an apprentice hair dresser she has completed her 1st year.she has holidays booked for January Does she have to use her holiday entitlement or csn she take it Unpaid. She only gets 15 days per year entitlement.
angie
- 25-Sep-20 @ 10:25 AM
My son has just started an apprenticeship he 17 years old what is the minimum wage for this age and do they get paid for being at college
My daughter started an apprenticeship in business at an hotel and now they have put her on reception so she isn't doing the apprenticeship that she signed up for? Is this aloud. The hours are very different and she has to work weekends?
Debs
- 8-Sep-20 @ 10:46 AM
Hi, I am doing IT Infrastructure technician level 3 apprenticeship since July 2019. IT team at my place of work is consist of 6 people, I have worked thourgh COVID lockdown on my own, now since July 2020, my resume employer has started to put pressure on me to finish work in time frame given by them. I am the only person in the company who has been asked to do so. When I asked for off the job training from my line manager, I have been told there will be no more training as they have met the obligations. I am off sick due to stress. Please advise if I can finished my apprenticeship without employer as I have only few months to go Regards Sam
Jay
- 24-Aug-20 @ 4:22 PM
My son has done two years at current employment as a apprentice he turns 19 in September, he's passed his level 2 and now going on to do level 3 , third year in same employment. Can they still pay him a apprenticeship wage or should he be on nmw for his third year ( new course ) Thanks
I am currently doing an apprenticeship in childcare. The company I was doing the actual apprenticeship with shut down and we had issues regarding where to start up the apprenticeship with again, I stayed in employment with my employer during this period. I have been employed there for over a year but because I haven't had an assessor I haven't completed the work, I have now started doing my level 3 with a new company. I was wondering where I stand regarding pay, although I haven't had an assessor I have still been in employment for a year so would my pay be increased to minimum wage for my age or will it stay at an apprenticeship wage of £4.15?
Xoxo
- 3-Aug-20 @ 7:40 PM
I have been working in a pharmacy training to be an assistant dispenser as an apprentice for nearly 2 months . My main manager has left and told me I am now the supervisor ( without the pay or in writing). I work with another man who is on more money (because he is a bit older than me ) but he doesn't care if he messes up because he passes it onto me ( as I am the "supervisor ") and a new pharmacist that dose barley anything and dosent even know how to work the system. I practically do every Thing in this pharmacy even though I am only an apprentice . and I get payed way less than my colleagues Even though I pick up for them in everything and do all the work!
!!!!
- 29-Jul-20 @ 8:07 AM
My son's manager has no training skills whatsoever and is a bully with apprentices . He has not issued him with a proper uniform yet and on 1st day back from furlough told him to wear a dirty set of overalls and be quiet ( with Covid going on) . My son started in September looking forward to the job and has told me 2 other apprentices have packed it in because of the bad management.
Gerry
- 16-Jul-20 @ 8:23 AM
My son was advised by Toyota Beadles that his apprenticeship is being cut and that after furlough he is no longer cost affective, I've been in contact with his college and his tutor advises me that even during furlough he did all online course work and gives 100% effort and would given the chance make an excellent mechanic, I believe this to be personal as the garage is very clicky and it's no surprise that the line managers friends are all back at work ....should they not just move him to another site? The excuse was he is not the only technician being let go, although I feel for the others my son will have no qualifications and so less employable...I have emailed an employment solicitor as don't think this is legal? Can you help?
Kel
- 16-Jul-20 @ 8:11 AM
Hi i am an apprentice and have almost finished my first year of an apprenticeship on apprentice wage. i'm just wondering if when this was over if i were to go to another company to start another apprenticeship of a higher level would i think have to be paid apprenticeship wage again for another year? or would that count as my year on the wage.
charlie
- 2-Jul-20 @ 12:44 PM
My daughter is 19 and has just worked for a full year on her first apprenticeship.She has bern working throughout the pandemic as it is an NHS role.Her tutor has been off sick and no-one else took over in their absence. As a result her apprenticeship has been extended for a further 6 weeks. Should she now receive the NMW for a 19 year old rather than the £4.15 she is currently receiving and is she entitled to additional annual leave. It seems so unfair that she is being punished for the shortcomings of the college staff.
Concerned Parent
- 10-Jun-20 @ 12:03 AM
My Son started his apprentichip last September .Now the garage may terminate him due the Covid-19 , he is on furlough at present.3 year apprentichip.All im asking is that they let him finish year one Level 1.The law state,s you either had to collegeor an apprentichip .If this happens my son will not employable as he has not finished year one Level 1.His national training provider do not even answer the phone ,I wonder why!.Apprentices are protected by law and the training providers have to provide training for them elsewhere or give them the qualification earlierlike the recent medical students . My son will not be left without a qualification and I will make sure of it . Are apprenticeswho do not earn enough to pay tax or NI paid by the governmentif soit should not effect his work .Ex Union rep for Chrysler Cars informedme apprentices are not kicked off the programe who are spondored by government organisations.My son will be leftwith car insurance to pay petrol tax exthow does he dothat without his apprentichip placement.To add insult to injury the druggies who robbed his and mine transport are now nicely tucked up in a local hotelwith training programes afterlock down while my Son looks on .Ile soon be changing that its letters all the way to parliament ect
Dna
- 20-May-20 @ 10:22 PM
I completed my diploma but I didnt complete my work experience.I am still paying back money 4 years later. I had to grab the opportunity to work as a surveyor which was a i time chance. I heard on radio that apprenticeship don't have to pay if they stop the programme mid way. Is this true?
Julz
- 16-May-20 @ 9:37 AM
My son has been working for a company since July 2019 as an Apprenticeship Glazier but the apprenticeship hasn't actually started yet... he was due to meet with the college on March 1st but it got cancelled. He's been paid £4.10 since July 2019 and is18yrs old ... is this legal??
EmM
- 9-May-20 @ 10:40 AM
I am half way through my apprenticeship (1 year completed of 2 year course) and I have made the decision to move to another company. The course is easily transferable and my training provider is happy for me to do this. My current job are making me pay back all salary paid to me for every day that I have attended college. (Not on sight). As an apprentice, do I have any rights against this? Or do I need to pay back each day?
My son was sacked on the basis of poor ability he's a brick layer worked for Mitchell and Erwin he's wasn't informed they were thinking of letting him go. He had no warnings turn up for work on time and he already has deploma level 1 and advanced craft he did most the work and his mentor was going home at 2pm every day Erwins said due to the covid 19 they did a review anddecided to terminate his apprenticeship they emailed him his letter of termination He's been in touch asked for all the statement and poof of poor ability sent emails and nothing how's he able to put forward his case in 7days if they are not sending him anything I'm so discussed with how they have treated him his friend whome he went through college with has been laid of now and they've taken 300pound of his wages
Unfair
- 26-Mar-20 @ 6:09 PM
Hi I am doing a degree apprentiships BSE (hons ) at university in Civil and Environmental Engineering- they have just made me redundant due to lack of work - after nearly two years there commitment was for a five year degree in terms of fees and expenses - all was going well and loved the diversity between the university and the practical side ,mentoring ,exam results were immaculate what do I do ? I have approached other civil engineers but because I am so far into it they could not support me - thus far it has been really great and high profile They only gave me a substantial pay raise on Christmas eve -my 4th since I have been with this now I need the tuition to be paid or compensation as to get my degree is highly unlightly- any advise
Sherrilyn
- 24-Mar-20 @ 1:39 PM
Can a company lay off a first year apprentice if the company is still trading?
Sara Ingram
- 24-Mar-20 @ 11:50 AM
Hi can Apprentice be laid off if the Business is still running.
C9204
- 22-Mar-20 @ 11:09 AM
Hi, I am a Trainee Nursing Associate September Cohort -2020. I passed my first module - 20 Credit. I have a problem in my home ward and I was signed off work since 18 December 'Stress at work' and I asked to be moved to another ward. I raised concerns about bulling, harassment and discrimination at work place. Due to a long term sickness my apprentice is postponed and I will be break in learning. I will be joining to the February 2020 Cohort in September 2020 starting Module 2. I am returning to work in next week to different department while investigation is on. I was told to wear a HCA uniform on. Can my employer move me to work on band 2 from now until September?
baby
- 6-Mar-20 @ 10:18 PM
I 've been in a 3 year apprentice program for 3 and a half years now. I'm 55 years old and was 52 when I was first registered in a federal painters apprentice program by my employer that I had already been working for around a year and a half prior. Because I believed I could trust them when they assured me they'd take care of everything and I was not to worry. So I did just that until they somehow convinced the Apprenticeship agency to extend my program for another year when I had been told that I will have fulfilled my obligations in less than 40 more hours. I then became suspicious and began to investigate on my own. Come to find out after talking with a Mr. Guido from the Ethics Administraton in Chicago that they could not grant me a completion certification because I had not been attending any schools to fulfill the required extra education needed to do so. It was never shared with me that I was to do so by my employer that this was nesseccary or even that the rule existed. Along with so many other standards and regulations. As I keep reading the more violated I feel. My treatment as an Apprentice was as a sort of underclassmen and with disrespect so degrading at times I know of no one else who would not of quit. I however believed that the certification would make it all worth it along with the huge raise that was led to believe I'd be getting. My spirit is now broken I' a 55 year old man that doesn't have the twenty years that would make me more marketable and now being told that I could transfer to another program for an additional 3 years. I believe there are more stories like mine that could be told if only so many hadn't walked away due to the constant degrading way they were treated so that the stories would simply disappear. Oh and that Apprentice Agreement , never knew there was such a thing til 3 months ago.
Tberg
- 28-Feb-20 @ 2:29 AM