Your Rights as an Apprentice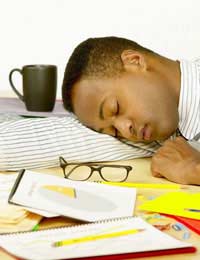 When you start an apprenticeship your employer essentially takes you on as an employee. This means that you have the same employee rights as any one else and that your employer cannot exploit you.
Although you will still be training during your apprenticeship scheme, you will receive a regular wage and still be entitled to holidays, fair working hours and rest breaks.
Working Hours
There are laws in place to protect how many hours you can be made to work at any time. The limit for an average working week is 48 hours, or 40 if you are under 18. You can work more than this in one week but over a 17 week period it must average out to less than this.
You are also entitled to at least one 20 minute break for every six hours that you work and at least 11 hours off between shifts. This the law and unless you opt out, you have the right to refuse to work any more than this.
Holiday Entitlement
As an apprentice you will be entitled to at least one and a half days' paid holiday for every month of your training - you will also get bank holidays. Check your contract of employment to see what you have been given. You also have the right to at least 24 hours free from work in an week or 48 hours free in two weeks. This increases to 48 hours free from work in a week if you under 18.
Wages
Even though you are on an apprenticeship scheme you are treated as an employee and therefore will be paid a regular wage. This money will be paid weekly or monthly to you and you have to pay tax and national insurance on your earnings.
The National Minimum Wage for apprentices until April, 2018 for age under 19 or aged 19 or over but in the first year of their apprenticeship is £3.70 per hour. Apprentices over the age of 19 and who have completed one year of their Apprenticeship are entitled to receive the National Minimum Wage applicable to their age. These rates apply to time working, plus time spent training that is part of the Apprenticeship.
Employers are free to pay above the new wage and many do so, but employers must ensure that they are paying their apprentices at least the minimum wage.
If an apprentice is on a higher wage, the employer must continue to pay that for the remainder of the training or until the apprentice becomes eligible for the full national minimum wage.
Whatever you agree on, make sure that you have it in writing and they don't try to take any illegal deductions.
Fair Treatment
As an apprentice or as an employee, you have the right to be treated fairly in all aspects of your work. This means that as well as being paid regularly, being given holiday and not being made to work too many hours, you should not face any discrimination or danger.
Your rights include adequate health and safety training and prevention. They also include being able to work happily without being discriminated against for your race, religion, age or gender. If you think this is happening then you must report it.
When you are taking part in an apprenticeship scheme you should be given the same employee rights as other members of staff. These include fair working hours and rest breaks, as well as being given your full holiday entitlement.
You should also not face any other unfair treatment such as discrimination or poor health and safety. If you think your employer is breaching any of your rights then you must speak up and report them. Now, investigate health and safety for apprentices here.
AN APPRENTICESHIP IS FOR SALE.
This website is for sale [more info].
You might also like...
I am 19 and have been doing my apprenticeship in property management for 3 months now. I have been left on my own in the office for hours at a time now which I can deal with but in the next few days I have been told I'm going to be alone in the office 9-5 and I am nervous as well as not feeling comfortable with it as I don't know how to handle it all (phone calls emails etc). Am I allowed to be 100% alone in the office all day even though I've only been training for 3 months?
Lucie
- 29-Dec-21 @ 12:06 AM
My daughter has been an apprentice hairdresser for 10 months. Today she was told they were letting her go because she hadn't been doing well in the maths qualification she needed. They were really pleased with her hairdressing progress. She had been given no prior warning that they had concerns and has not been given any notice and nothing in writing. This seems like a total breach of employment rules. Does she have any rights here? I doubt she will want to return to the same company but she would like to continue her training. Could she transfer to another salon without having to start all over again?
I am doing an apprenticeship in a pharmacy for last 6 months, I have been on time with classes and completed coursework on time. However I'm not happy in the environment but this course means alot. Is there any way I can carry on the course either by volunteering in another pharmacy or paying for course as I don't want to lose what I have already got
Keira hopper
- 27-Sep-21 @ 9:26 AM
I have been offered an apprenticeship from a college and the start is immediate, one day college 4 days with different employers, however I am interested in an apprenticeship with an employer in the same field however I am still in the application process for that and do not know if I will be accepted, should I wait to see if I get accepted by the employer and possibly miss the chance of the apprenticeship with the college or should I start with the college and if the employer accepts me then leave? However the employer will not take me if I am working towards the same field already.
Kev
- 19-Sep-21 @ 8:44 AM
My son started for a company as apprentice in January this year but still hasn't been to collage some eight months laterand is paid an apprenticeship wage for an 18 yr old which is a lot less than min wage is this correct or should his apprenticeship wage only of started when he goes to collage
My daughter is doing an apprenticeship at a nursery .it is all in house she' doesn't attend college has monthly meetings with her tutor online butShe is given no time to do her coursework within the working hours, both the nursery and tutor have suggested she does this at weekends and evenings she is now behind as she's too tired to do this . This seems a lot to except on a very low wage.Is it the college or workplace who are at fault ?
Jules
- 17-Aug-21 @ 10:24 PM
My partner is doing his 2nd year apprenticeship at a family business, he has been receiving mental abuse from his boss who is also a family member for a while now, which he was bravely taking on his chest, and trying to ignore it as much as possible.A recent act of mental abuse has put my partner in a difficult position, he chose to leave rather than being horribly treated any second longer.We are looking for advise what to do, as my partner would still love to pursue his career and continue with his apprenticeship in another placement.
Anna
- 26-Jul-21 @ 11:56 PM
If I leave my apprenticeship early, is there any way i can continue with my qualification. I have done all the work but i cannot do my end point assessment until the beginning of September. Is there any way at all i can still do it even though i would have left. For example pay for the course myself to finish.
Gemma
- 24-Jun-21 @ 11:21 AM
I'm an 19 year old apprentice 10 months into my 1 year chef apprenticeship. I'm working in a kitchen where we are understaffed. They have me doing things that's I'm not comfortable with, like back to back 12 hours shifts and working alone in a kitchen. What are my rights?
Jako2099
- 10-Jun-21 @ 10:53 PM
I am 18 and have recently passed my level 2 hairdressing and have been working as a graduate stylist but I am still getting paid an apprentice wage is this correct or should I be on minimum wage?
I was brought on as an apprentice for my new job. I was due to start my apprenticeship within the first few weeks of starting. Due to covid my course was pushed back - however it's now April and I still haven't started my apprenticeship and I started in October. I'm doing a full time job but being paid apprenticeship wage. Is there anything I can do?
Tj
- 20-Apr-21 @ 11:53 AM
My boyfriend is an apprentice and he works shift but doesn't get paid shift pay - like he works unsocial hours some weeks and other weeks he doesn't, should he be entitled to shift pay?
MummyB
- 2-Apr-21 @ 11:27 PM
I have completed one year out of a 15 month course and I have not receivedmy increase of hourly pay. I am age 20 and work full time in a primary school but when I got my payslip for this month, it is still based on the 4.20 hourly rate rather than the increase.
georgia
- 24-Mar-21 @ 3:31 PM
Can anyone tell me if a 17 year old apprentice is allowed by law to work the occasional night shift. My son has been working nights (which I have no problem with) but just wondering if this actually allowed?
Jacqui
- 14-Mar-21 @ 12:27 PM
I am in my final year of a four year apprenticeship I have been working a four on four off shift pattern due to COVID from 7-530 my boss has now decided due to the tradesmen refusing to do a 4pm-2:30 am shift even for extra he's now decided we need "training" in blasting and is making all apprentices pick up the shift without a choice is this legal? What are my options?
Hi I'm 2 years into my apprenticeship and am currently on maternity leave, if I choose not to go back will I be made to pay for my course?
My 19 year old granddaughter is on a 3 year engineering apprenticeship. She is currently in her 2nd year and has been working a two shift work pattern. 6am - 2pm and 2pm - 10pm since last November.She hasbeen told she is not eligible for shift allowance, although the previous 2 male apprentices did receive it whilst working in the same post. Can anyone advise please. Thanks.
Cally
- 16-Feb-21 @ 8:36 PM
Hi guys. I have qualified in all areas of my training following the completion of an apprenticeship programme. I am still however being paid apprentice wage and I am being told I am "Not Ready" to be a full time electrician, so as such they have decided at the moment to keep me employed at my apprentice wage. I have been qualified for over 2 months now, and I am not being given any updates and when I go to get any it is brushed under the rug or the can is kicked down the path so to speak. Any legal advice would be greatly appreciated. I want to earn the wage I should be on and move forward with my life. Big thanks in advance Roger
Roge
- 16-Feb-21 @ 6:56 PM
My daughter is almost 18 she has been doing an apprenticeship at a hair salon whilst attending college, she received an email last night saying her apprenticeship has been put on hold until this pandemic, so she won't receive any wage, is there anything she maybe entitled to money wise? Thank you.
Nikki
- 15-Feb-21 @ 5:51 AM
Hi my son is 20 and in hid 2nd year of an apprenticeship. His boss asked him to work and out of hours shift that all other employees gain a set rate which is nuch higher than the normal rate. He has been told he would still only get his apprenticeship wage which is minimum wage. Is this right or can they not do this.
Des264
- 8-Feb-21 @ 2:19 PM
My son is on last year if 3 year apprenticeship but due to increased workload they have changed his shift to 2-10.30 pm so he is unable to attend his college day .Originally was for a couple of weeks but now his boss says that it was not a business decision to stop him going to college but his own .This was not the case as they needed him to look after new starters .His boss says he can go to college on a morning in his own time-and then go to work straight after to do his shift .The training is supposed to be in works time and paid and he would be still missing part of his college day .Where can he go with this as it's a shame as he only has a few months to finish his qualifications.
Kaze
- 5-Dec-20 @ 10:01 PM
I started my business admin apprenticeship in march, i have 70% of it done and i have worked harder than ever, the reason i am struggling to complete it is because i had to leave my last job as i was being treating unfairly and poorly and the health and safety regulations where none existent, i had a very stressful and upsetting time there. now i am searching for another vacant but no one wants to take an apprentice who it due to finish within a few months, i am struggling for money and really want to finish my work to get my qualification, how can i go about completing. can i complain and complete the end without a job if it's only the exam and a tiny bit of coursework left. thanks .
daisy
- 30-Nov-20 @ 2:01 PM
My son is three years into a four year apprenticeship however his company are no longer sending him to college. Is this right? Can he still be an apprentice if they are not educating him?
Jay
- 18-Nov-20 @ 3:48 PM
My grandaughter is doing an apprenticeship in a nursing home she's doing 12hr shifts and is not getting hardly any study time, the company said she would get one study day a week which she could do at work, but she only been getting one a month and that's only if they are fully staffed and it's only 6hrs is this right.
My daughter has started an apprenticeship through the government website. Since starting they have put her on a rota to work on call all weekends. They are not paying her to do this. So a 7 day working week. They won't let her go to college to learn. And last but not least they made her go in when she was told she has to isolate through test and trace. I don't know what she can do. There doesn't seem to be any channel to talk to. Please can you advise me?
emma
- 13-Nov-20 @ 6:04 PM
Due to covid my son was unable to apply for a plumbing and gas heating apprenticeship and was advised to sign up for a college course until an apprenticeship became available.He's come home from college today and been advised to apply for three apprenticeship but been told he will have to pay towards the four year course once over the age of 19, is this correct?
Nikki
- 10-Nov-20 @ 6:37 PM
I have been on furlough since april from my4 year electrical engineering apprenticeship. I have 12 months left of the apprenticeship to do Last week I was called in and made redundant, given a cheque for £500 and told they would help me with my cv. Is there anywhere I can go for advise please
Devo
- 6-Nov-20 @ 8:13 AM
I have been on furlough since april from my electrical engineering apprenticeship. Last week I was called in and made redundant, given a cheque for £500 and told they would help me with my cv. Is there anywhere I can go for advise please
Devo
- 6-Nov-20 @ 8:09 AM
I am doing an apprenticeship in a hotel in the restaurant as a chef I am 17 years old and they've asked me to work until 11:30pm and because my last bus home is 11pm they provide a taxi for me. However I will be alone in the kitchen for about 2hours before I finish. Is this allowed?
Maisie
- 23-Oct-20 @ 3:34 PM
I have been doing my apprenticeship with North lancs for 3 and a half years and still havnt had a chance to even pass my level 2 yet. Is they anything that can be done about this and am I able to take it further as I'm still on minimum apprenctice wage and I should have been able to take my wage up of apprentice wage 1 and a half years ago. If anyone can help that would be great cheers
Callum Blundell
- 21-Oct-20 @ 9:54 AM